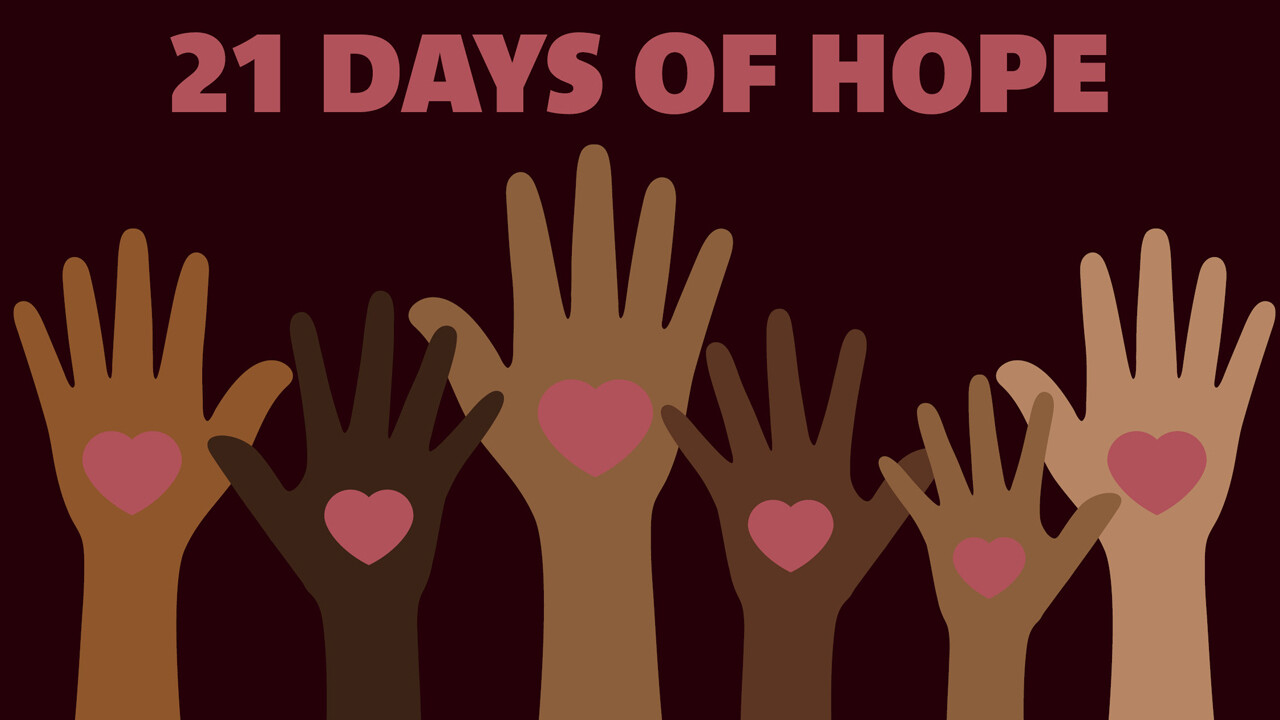 January 10 - 30, 2021
"21 Days of Hope" is an invitation to you from First UMC of San Diego to turn to God to restore our brokenness that is bound up with the injustice of our nation as a result of racism. It is an invitation to book studies, covenant groups, daily devotions, and worship services with guest preachers.
"21 Days of Hope" is our commitment to study racism within the shadows of our minds and in the structures of our society. It is our willingness to bring our faith in God - the Creator of us all, the Redeemer of our lives, the Sustainer of our hopes - to bear on this reality that hurts, oppresses and too often have killed our brothers and sisters.
Daily Devotion
"21 Days of Hope", as a devotion, is a journey through scripture, prayer, and resources that can move those of us who are white toward a closer understanding of racism in our country and the experience of our black and brown brothers and sisters.
Subscribe "21 Days of Hope" daily devotion January 10-30, 2021
Book Studies
"21 Days of Hope", does the same through three different book studies hosted by Rev. Tamara Walker and Pamela Henson, Jason Tucker and Kenton Hundley, Sheilah Cameron of the New Life Counseling Center and William Stephenson Ph.D. Explore the books here:
My Grandmother's Hands Sundays, Jan. 10-Feb. 7
"Becoming Brave" Thursdays, Jan. 14-Feb. 25
"Race Talk and the Conspiracy of Silence" Thursdays, Jan. 21-Feb.25
"Deemed Unworthy" Mondays, Feb. 15 - March 1.
Covenant Groups
"21 Days of Hope", as a covenant group, invites those who want to be held accountable to continued study, prayer and action specifically around racism, to join a small group of eight for confidential sharing. Email Rev. Trudy if you would like to be part of a covenant group.
Guest Preachers
"21 Days of Hope", in worship will welcome Guest Preachers:
Sunday, Jan. 17 | 9 AM | Live-stream | Rev. Dr Christopher Carter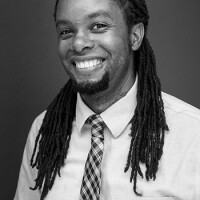 Rev. Dr. Christopher Carter is a Provisional Elder in the CalPac Annual Conference and an Assistant Professor of Theology & Religious Studies at the University of San Diego. His research, teaching, and activist interests are in Black, Womanist, and Environmental ethics, with a particular focus on race, food, and nonhuman animals. He is also the co-creator of Racial Resilience, an anti-racism and anti-bias program that utilizes the combined insights of contemplative practices and critical race theories.
Sunday, Jan. 24 | 9 AM | Live-stream | Rev. Dr. John Fanestil
Rev. Dr. John Fanestil is the Executive Director of Via International, a nonprofit organization promoting sustainable community development in the San Diego/Tijuana region and beyond. John convenes the Friends of Friendship Park, a coalition advocating for public access to the historic meeting place overlooking the Pacific Ocean on the U.S.-Mexico border. He also leads The Border Church, a weekly celebration of communion at Friendship Park. An ordained Elder in the United Methodist Church, John is a graduate of Dartmouth College, Oxford University, where he studied as a Rhodes Scholar, the Claremont School of Theology, and the University of Southern California, where he earned his Ph.D. in History. John is the author of Mrs. Hunter's Happy Death, (Doubleday in 2006), and One Life to Give (Fortress Press, forthcoming in August 2021) - for more see: www.johnfanestil.com.