Explore your faith!
Join the weekly Pastor's Bible Study, occasional offerings of Alpha (an introduction to the Christian Faith), and of course our standing Sunday morning adult classes welcome your participation.

PASTOR'S BIBLE STUDY
WEDNESDAYS | 10:30 AM | LINDER HALL
September through May,
Be sure to bring your own Bible to each class along with something to write with. We will be supplying a handout each week for notes and reflections.
See also Bible Study archive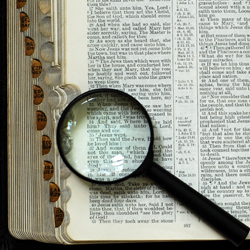 FINANCIAL PEACE UNIVERSITY
FPU is a 9-week life-changing program that empowers and teaches you how to make the right money decisions to achieve your financial goals and God's plan for your life. The course includes practical lessons on eliminating debt, building wealth, giving like never before, and much, much more!
Contact:
REV. Hannah Ka
ALPHA
Welcome to Alpha, a series of interactive sessions that freely explore the basics of the Christian Faith. It's for anyone who's curious. In each session we eat together, watch a short video talk, and discuss the topic of the week.
Contact:
Rev. Hannah Ka

KOINONIA
Bible study and Christian fellowship. The class welcomes all men and women searching for an opportunity to experience spiritual and social fulfillment.
HEART OF CHRISTIANITY
SUNDAYS | 10:30 AM | LINDER 4
If you are interested in reading and discussing works by biblical scholars and theologians writing about religious history or contemporary issues, this class is for you.