Explore your faith!
Join the weekly Pastor's Bible Study, occasional offerings of Alpha (an introduction to the Christian Faith), and of course our standing Sunday morning adult classes welcome your participation.

PASTOR'S BIBLE STUDY
WEDNESDAYS | 10:30 AM | Now via Zoom
These Bible studies are lead by the pastors at First Church on various topics September - June.

Bible Study archive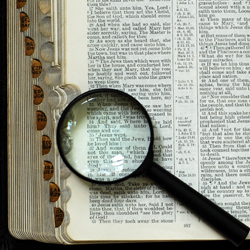 KOINONIA
FRIDAYS | 8 AM | ONLINE VIA ZOOM
Bible study and Christian fellowship. The class welcomes all men and women searching for an opportunity to experience spiritual and social fulfillment. Koinonia will be on summer break July-August 2021.
HEART OF CHRISTIANITY
SUNDAYS | 10:30 AM | ONLINE VIA ZOOM
If you are interested in reading and discussing works by biblical scholars and theologians writing about religious history or contemporary issues, this class is for you.