Every Thursday, from 01/14/2021 to 02/25/2021, 6:30 PM - 7:30 PM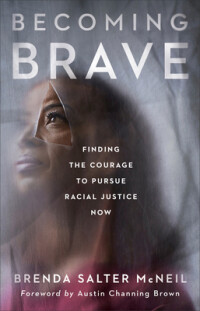 Pastor Tamara and Pamela Henson would like to invite you to participate in a 7-week Zoom Book Study. We will read and discuss "Becoming Brave" by Brenda Salter McNeil. This courageous book is a call to overcome racism from a biblical and social perspective. Prayerfully consider joining us!
Please purchase this 2020 publication, Becoming Brave, online. We will read and discuss two chapters each week. The zoom link will be sent to your email, after you register.
This study is limited to 10 participants.
Please RSVP by Jan. 8.