Be surrounded by beauty and peace in a Christian setting as you create treasured memories to last forever. See our Wedding Ceremony Package for a detailed description of what we offer and costs.
Sanctuary Weddings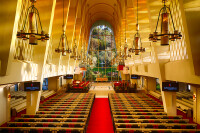 The cathedral style sanctuary seats 500 people comfortably and can accommodate up to 1000 guests. The sanctuary also has an ample space for a large wedding party in the chancel area. A floor-to-ceiling clear glass window behind the chancel area offers your guests a tranquil view of the garden and landscaped hillside. The organ pipes and stained glass windows gives a view from every angle to ensure that your ceremony is both beautiful and memorable.
Trotter Chapel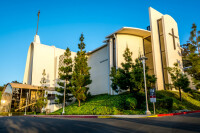 The modern style chapel accommodates up to 100 guests, making it the perfect choice for intimate ceremony. Featuring bright natural lights and a small pipe organ, our chapel displays modern beauty in its simplicity.
Wedding Resources
Ministers
Officiant for your service will be one of the pastors currently serving on the FUMCSD staff. All our pastors are sensitive to cultural traditions and have a rich variety of experiences in both traditional and contemporary weddings to make your wedding day meaningful for you. All our pastors provide premarital counseling, covering important topics for your life as a married couple.

Music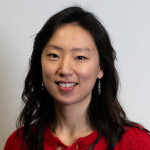 Our world-class organist, Jaebon Hwang, will help you select and will play the perfect music for your wedding on our organ. The music adds more sacred beauty to your ceremony. FUMCSD is blessed to have a gifted organist in residence who plays for all weddings held in the church and guides our wedding parties to select appropriate music for your wedding ceremony, including both vocal and instrumental music. The church's sanctuary pipe organ is the county's largest, containing over 6000 pipes ranging from the great, low speaking pipes of over 36 feet in length down to a multitude of pencil-sized high-voiced pipes. The church has access to a number of fine professional singers and instrumentalists available for weddings. It is also possible to use an outside musician, provided the church's procedure is followed. Please Note: Pre-recorded music may not be used as accompaniment for vocal solos or for any other purpose.
SCHEDULING A WEDDINg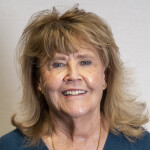 The wedding coordinator, Demmie Divine, at First Church has years of experience and she will support you in your needs, connect you with a pastor for counseling and wedding planning, be there for your rehearsal and wedding ceremony, and oversee the ceremonial details. To schedule a wedding, call the church office at 619-297-4366 ext. 138 to suggest a wedding date and take the next steps for planning your special day.
Same-sex Wedding in the Sanctuary