Wednesday, November 10, 2021, 12:15 PM - 1:00 PM
Come listen to our pipes!
This season's Midday Pipes organ series at First United Methodist Church of San Diego will be both in-person in the Sanctuary and online, live-streamed and available on YouTube.
All concerts will begin at 12:15 PM and can be accessed at fumcsd.org/watch-live or at First Church YouTube Channel on the second Wednesday of the month from September through June. We invite you to enjoy this beautiful organ music played by distinguished musicians on the 108-rank, 4-manual Blackinton & Associates pipe organ, the largest in San Diego County. The series is sponsored by the First Church Cultural Events Committee, and each performance will be approximately 45 minutes long.
Second Wednesday of the month (through 6/8, 2022)
12:15 - 1 PM
Join us at first church or watch live here
Each month you'll have a chance to listen to a different organist play a 45-minute free organ concert. If you missed a concert, you can listen to past concerts here
Each month you'll have a chance to listen to a different organist play a 45-minute free organ concert.
November 10, 2021
Jennifer Shin
DMA Candidate, Eastman School of Music, Rochester, NY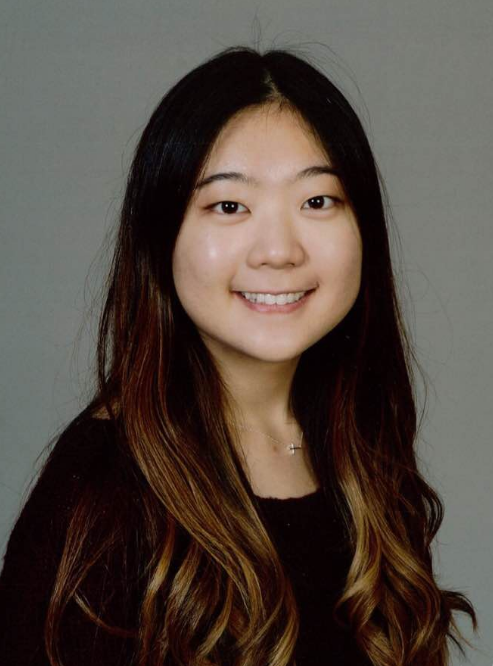 Jennifer Shin is currently pursuing the Doctor of Musical Arts degree at the Eastman School of Music in the studio of David Higgs, after having completed her Master of Music degree at Eastman in 2020. Most recently, she was awarded second prize and audience prize in the 2021 Arthur Poister Organ Competition and was a semi-finalist in the 2020 National Young Artists Competition in Organ Performance hosted by the AGO before the final round, to be held at the 2020 AGO's National Convention in Kansas, was cancelled due to COVID. She was selected as one of The Diapason magazine's Class of 2021 "20 under 30", a feature in which 20 of the most successful young leaders in the field under the age of 30 are recognized. Other awards include first place in the AGO/Quimby Regional Competition for Young Organists from the Seattle chapter (2015) and San Diego chapter (2013), second place in the Regional AGO/Quimby RCYO (Region IX) in 2013, and first place in the National Rodgers Organ Competition in 2012. In 2016, she was awarded the E. Power Biggs Fellowship to attend the 2016 OHS Convention in Philadelphia. She has participated in master classes and coachings with Alan Morrison, James David Christie, Diane Belcher, Ann Elise Smoot, Daniel Roth and Vincent Dubois, among others.
She graduated from the University of Michigan in 2018 with a Bachelor of Music in Organ Performance and Sacred Music with a minor in Performing Arts Management, where she studied organ with Kola Owolabi and James Kibbie. During her time in Michigan, she held the position of Organ Scholar at Christ Church Cranbrook in Bloomfield Hills, and participated in the University of Michigan's University Choir and Early Music Choir, both as accompanist and singer. Prior to her undergraduate studies, Jennifer first started her organ lessons with Dr. Jung-A Lee. In addition to her current doctoral studies, she currently serves as organist at St. John of Rochester Catholic Church in Fairport, NY, and maintains a private piano studio.