Daily from 04/28/2023 to 04/30/2023
re-WILDING the Church
Faith, Community & Divine Unknown
April 28-30, 2023
Zoom and In-Person at First United Methodist Church of San Diego
NEED A REALLY GOOD REASON TO ATTEND YET ANOTHER CONFERENCE?
How about these?
…because clergy work very hard to offer a variety of ministry activities that worked well in the past, but they do not succeed any more. So do church staff. So do church leaders. So do church volunteers.
…because church people have known for a very long time that membership is declining, we just didn't know what to do about it, except work harder.
…because we've wandered into the digital forest and discovered it's scary, exciting and virtually teeming with life.
…because church should be wild, could be wild again. Nurturing communities and growing in the rich soil of culture and spiritual curiosity.
…because let's face it, God is up to something, and the church has to step outside its self to search for and respond to the Spirit.
…because this conference will show us that change, challenge, diversity and imagination are our history and our future.
…because we need to figure out what comes next.

Topic Overviews
The Pattern of Change: Change in the church is nothing new. Dr. Michael Christensen will help us examine social paradigm shifts, historic turning points, cultural tipping points, and major theological transitions in the history of Christianity, times when bold ideas provided a new framework for understanding the wild movement of the Holy Spirit.
Church As Network: Our current cultural shift began a while ago. While we call it "the digital culture," the central issues facing the Church are not technological but theological and anthropological. Rev. Dr. Jeffrey Mahan will have us consider these issues and the impact of this culture on Christian community and leadership.
God in the World, the Church in this Culture: Culture is not the enemy. Un-churched people do not need conversion. Damian Geddry will help us discover the questions spiritual people are asking, what kind of language they are using, and how to meet them. We will learn how to connect digitally and brainstorm new ways to let the Christian Tradition work and thrive.
Schedule
Friday, April 28

|

5 – 7 PM (PST)
The Pattern of Change: From the Great Mystery of 7 BCE to the Great Emergence of 2020 CE
presented by Dr. Michael Christensen, Professor of Theology at Northwind Seminary.
Session 1 | 5 – 6 PM
Reception to follow for in-person attendees.
Saturday, April 29

|

8:30 AM - 4:30 PM, 6:30 – 8 PM (PST)
The Church As Network: Christian Life and Connection in Digital Culture
presented by Rev. Dr. Jeffrey Mahan, Iliff School of Theology
Session 2 | 9 – 10 AM - Christian Life in Media Cultures
Session 3 | 10:30 – 11:30 AM - Identity and Community in Digital Culture
LUNCH ON YOUR OWN
Session 4 | 2 – 3 PM - Leadership and Authority
DINNER BREAK on your own
Session 5 | 6:30 – 8 PM - A Panel Discussion between Pastors and Presenters
Sunday, April 30

|

8 - 11:30 AM (PST)
God in the World, the Church in this Culture
presented by Damian Geddry
Session 6 | 8 – 9 AM – Google My Soul
Session 7 | 9 – 10 AM – Weird Worship Ideas
Worship | 10:30 – 11:30 AM – Tattoo Liturgy
Sign me up
LAST DAY TO REGISTER: APRIL 15)
In Person Registration $250/person
FUMCSD Members Registration (in person) $100/person
Zoom Registration $100/person


SELECT LINK BELOW TO REGISTER | LAST DAY TO REGISTER: APRIL 15
Sorry, the registrations are now closed
Presenters
Rev. Dr. Jeffrey Mahan is the Ralph E. and Norma E. Peck Professor Emeritus of Religion and Public Communications at Iliff School of Theology and affiliated faculty at the Center for Media Religion and Culture at the University of Colorado, Boulder. His work has focused on the interactions of religion and culture, particularly popular culture, and on the emerging forms of religious identity and practice in digital cultures. He is the author, co-author, or editor of five books, most recently, Church as Network: Christian Life and Connection in the Digital Age.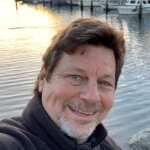 Dr. Michael J. Christensen is Professor of Theology and Academic Dean at Northwind Seminary, and affiliated with Drew University, Nazarene Theological Seminary, Point Loma Nazarene University, and the Episcopal School for Ministry. His work has focused on Christian history, practical theology, spiritual formation, leadership development, community development, and social justice. He has helped people create shalom zones in neighborhood parishes and is the founder and CEO of WorldHope Corps which provides wells, scholarships, community health programs and leadership training in Malawi, Uganda, Palestine and elsewhere.
Damian Geddry calls himself a blue-collar theologian who sees the world through God-colored glasses. Damian's occupation is marketing and his curiosity led him to Claremont School of Theology. Damian believes people are estranged from the Christian tradition but still are asking questions of meaning, purpose, ethics, virtue, beauty, suffering and mortality. The re-introduction of Christianity to these seekers needs to be organic, not dogmatic, using their language and life situations. The people of the Church have to ask questions, bring our own curiosity, think about new liturgical models, and listen, love and learn with the human family.
Pastors at First UMC San Diego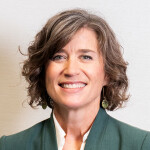 Rev. Trudy D. Robinson became the Lead Pastor at First UMC of San Diego in January 2020 after serving in several ministry settings in the Mountain Sky Conference area. Combining a pastor's heart with a discernment for the needs of the local church in its unique setting and a skill for implementing a vision, this conference is her brainchild. She found a light at the end of what was an ambiguous tunnel that is slowly beginning to illuminate a path into the future. She is excited to share what has given her ministry new life and new direction.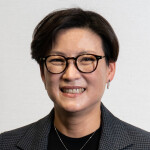 Rev. Dr. Hannah Ka considers herself a scholarly pastor who encourages others to regularly stretch our theological, spiritual and cultural muscles. Her pastoral identity is shaped by her Ph.D education from Claremont Graduate University with a concentration on theology, ethics and culture and also by her experience of Asian American immigrant clergy serving in a cross-cultural and cross-racial ministry context. As the Pastor of Discipleship at First UMC of San Diego, she is excited to host this conference and to search for new ways of becoming the church together in this changing world.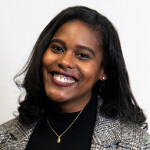 Rev. Brittany Juliette Hanlin is the newest pastor at FUMCSD. As a millennial, she believes technology can be used to build connections and community beyond the walls of the sanctuary. Rev. Brittany's ministry is rooted in radical love and divine justice for all of God's beloved children. She is an alumna of Howard University (B.A), Vanderbilt University (M.Div), and Louisiana State University (MSW). This fall, she will begin her Doctor of Ministry at Duke University. She is very excited to begin this important conversation which invites the Church to explore digital resources to better connect with our ever-evolving world.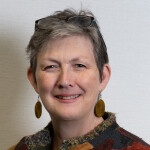 Rev. Tamara Walker earned her BA in Psychology from Eastern Nazarene College and her MDiv at Nazarene Theological Seminary. Coming from the Church of the Nazarene, Rev. Tamara is the Pastor of Congregational Care at First UMC of San Diego. Pastor Tamara trusts the quiet and wild ways that the Holy Spirit Sophia speaks to us. She considers it a gift to listen, study and plan together as a body of faith in these astonishing and impelling times. She is excited to listen for and witness the things that God is doing to connect, love and provide for people eager for genuine faith and practice. This is a Holy adventure!