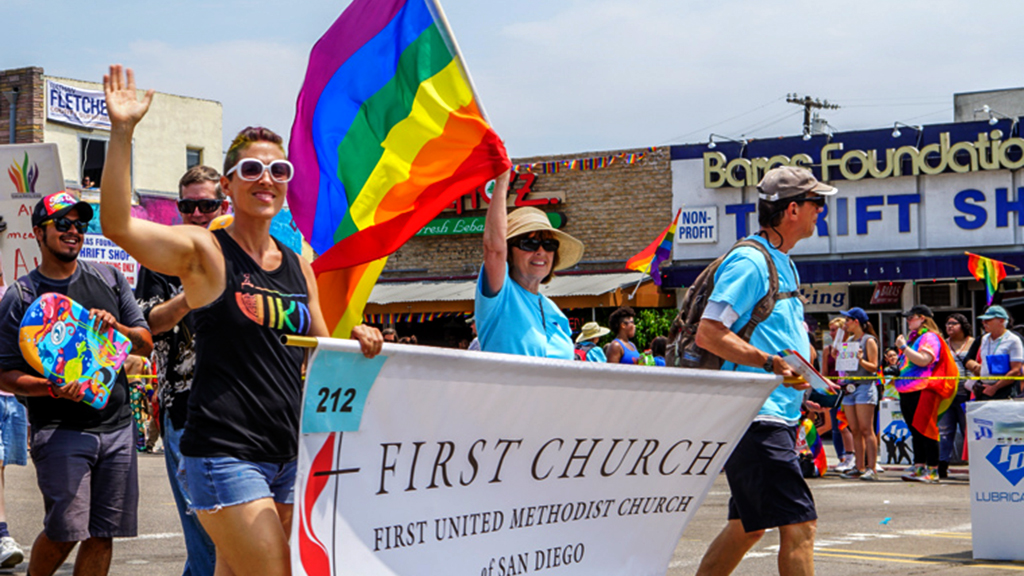 There has been a lot in the news recently about the potential split in the UMC, and as a pastoral staff we wanted to address some questions and concerns some of you may have.
First, we want to share with you that nothing has yet changed within the denomination and nothing will change before the General Conference in May of this year. General Conference, which typically meets every four years, is the governing body of our denomination and they will be the ones voting on the various separation plans that have been presented.
You may be wondering, "Why is this in the news now if nothing has been decided?" The most recent plan that has been presented made headlines for at least two reasons; the originators represent almost all of the differing perspectives of the UMC (from progressives, to centrists, to traditionalists), and they used nationally known mediator Kenneth Feinberg to help them move beyond the impasse that has blocked effective communication for the last several years. The people who signed the Protocol are all leaders in various movements and ministries within the UMC and across the world, including several bishops, so this plan appears to have the support that will be needed to pass at General Conference.
While nothing can be stated with certainty, if this plan does pass, it will have very little effect on the worship and ministries of First Church. We have done the hard work over the past few years by having these conversations and making the decision to be inclusive and supportive of all who are called by God to our church or to ministry. Our Annual Conference will almost certainly remain within the UMC, and while there may be some restructuring of Jurisdictional Conferences, that will have little impact on our day-to-day ministries and activities. First Church will remain a place where all are welcomed as beloved children of God, and your pastors will continue to focus on the discipleship of the congregation, so that we may witness to Jesus Christ in the world and follow his teachings through acts of compassion, justice, worship, and devotion under the guidance of the Holy Spirit.
If there is a need for further conversation, please feel free to contact any one of us. It can be an anxious time for many reasons. But as people of faith, we trust in the movement of God's Spirit in a time of great chaos and we have faith that whatever changes are before us, God will be with us and bring us to a new day.
Blessings to you,
Rev. Trudy, Pastor Jessica and Pastor Melissa
For those who like to read more, below are some links to recent news articles on the subject.
LA Times, Jan. 13, 2020 - "Can this church be saved? Split on LGBTQ issues, United Methodists consider divorce" - Read more here...
UM News, Jan. 3, 2020 - "Diverse leaders' group offers separation plan" - Read more here...
UM News, Jan. 3, 2020 - "Protocol of Reconciliation and Grace through Separation FAQ" - Read more here...