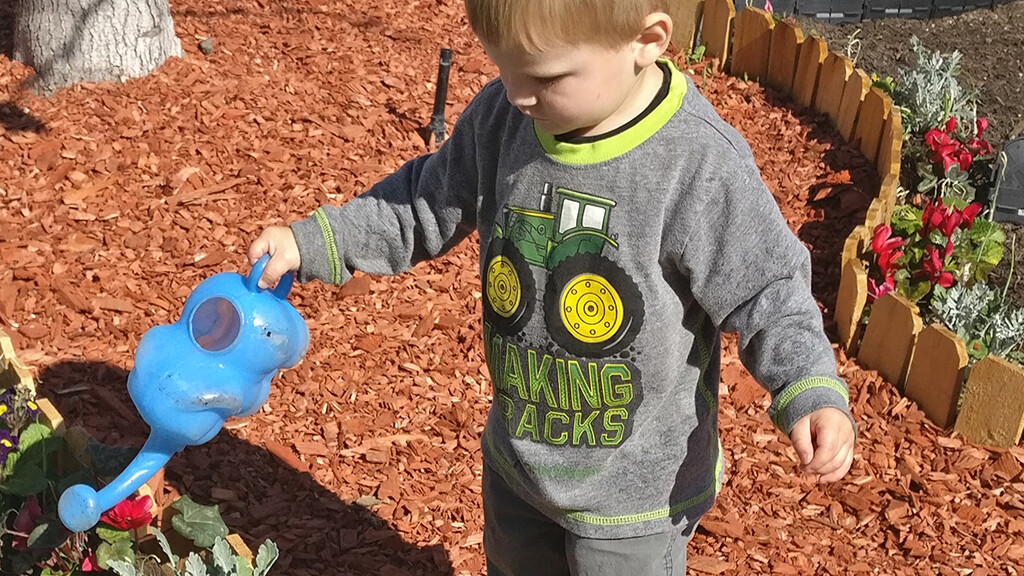 Dear First Church Friends and Family,
Over the past three weeks, you've heard in worship about the vital services that our Children's Growing Center provides to families around Mission Valley. It is a long-cherished ministry of First Church and one of the only preschools in the area that care for children from birth through kindergarten. Throughout nearly the entire pandemic, the CGC has remained open, especially to provide high-quality childcare for families of essential workers. The staff and leadership have been extremely agile and flexible to comply with ever-changing health and safety guidelines. Some of these unexpected challenges have included reduced class sizes, increased staffing needs, and enhanced sanitation protocols. As you can imagine, this has greatly affected the finances of the school over the past year.
To offset some of the fiscal impacts of the pandemic, we have launched the "Give Children's Growing Center A Shot" campaign to raise $90,000 this year for the CGC. We look ahead with hope for fewer restrictions on enrollment in the months to come, but the school needs our help to boost its finances until it can safely return to capacity. If you've missed the videos shown in worship the past three weeks, I encourage you to click the following links to see the wonderful work that is happening every day on our preschool campus.
We Need Your Help!
Would you please consider a donation above and beyond your annual pledges and offerings this year? We've already raised nearly $10,000 and we need your help to reach our goal!
3 Ways to Give
Give Online by clicking DONATE HERE

Text "MYCHURCHGIFT SHOT" to 73256 on your mobile phone
Send a check in the mail with "CGC" in the memo line to:

First United Methodist Church,
Attn: Development Office
2111 Camino del Rio S, San Diego CA 92108.
Blessings to you and let's all work together to give "Children's Growing Center a shot"
Rev. Trudy Robinson