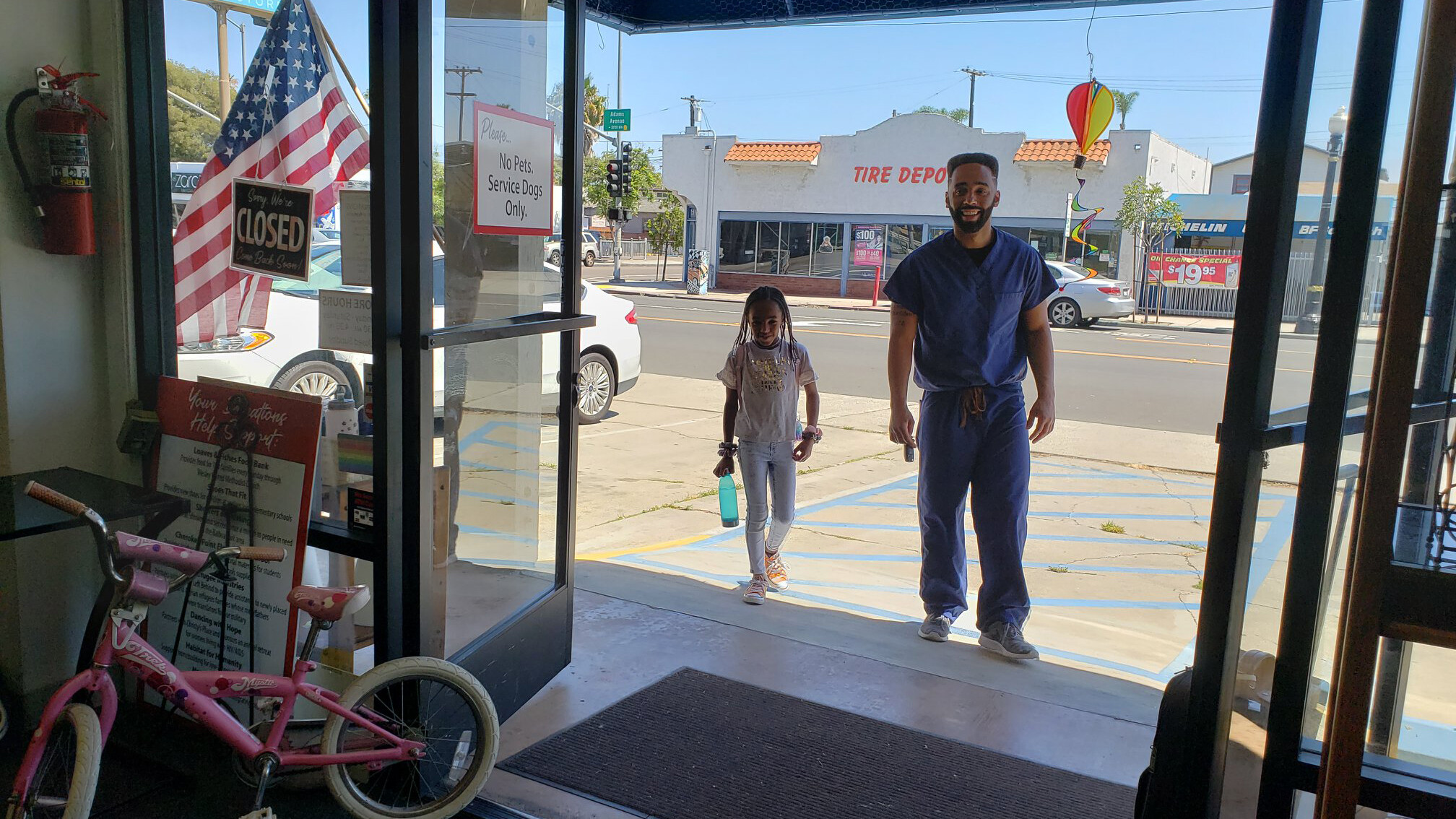 Hope and comfort for my heart.
One day last summer, when my 8-year-old granddaughter Layla was staying in San Diego for the summer, her dad (my youngest son Marcus) got called into work at the hospital. He had a two-hour gap with no one available to babysit her on short notice. I was working at the Thrift store that day and he called and asked if there was any way he could drop her off to stay with me for a couple of hours. I said of course, (what else can a grandma say!), I will put her right to work.
She was so happy to be in the store with me and immediately wanted to get busy. She dusted, and straightened stuff on the shelves, did a test ride around the store on a bicycle, just to make sure it worked of course, and was talking to customers, just like a pro. A customer came in and purchased two chairs and asked me if I could hold them for her until the end of the day when she got off work. I said sure, that would be fine. She loved the chairs and reminded me not to sell them again before she got back. I was busy for awhile after she left and when things quieted down, I noticed a paper taped onto the chairs, it read, "the chairs are sold. Sorry." Layla told me she made the sign while I was busy because other customers needed to know the chairs were no longer for sale. Not bad for an 8 year old, I was impressed.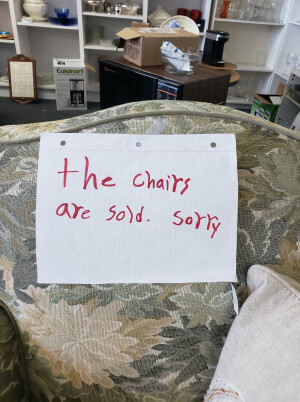 I told her she could also shop and make a pile of goodies and I would buy it for her at the end of the day for working in the store. She found some small treasures, a seashell, some hair trinkets, paper/pen, two snap bracelets (I had no idea what they were), a book, and some mint lifesavers that were behind the register. She was thrilled with her little bag of goodies.
Just like many other grandparents whose grandchildren live out of state, I look forward to every visit and cherish every moment I get to spend with her. Unfortunately, due to the Coronavirus pandemic, Layla was not able to spend her spring break with us this year. I am not feeling certain that she will be able to spend her summer in San Diego this year either. What I am certain of is knowing that I have been blessed with the gift of being this little girl's grandma.
I hope you are safe and well and feeling blessed with your families and enjoying every precious moment of time together.
Brenda Blake, Store Manager at First Church Mission Outreach Thrift Store