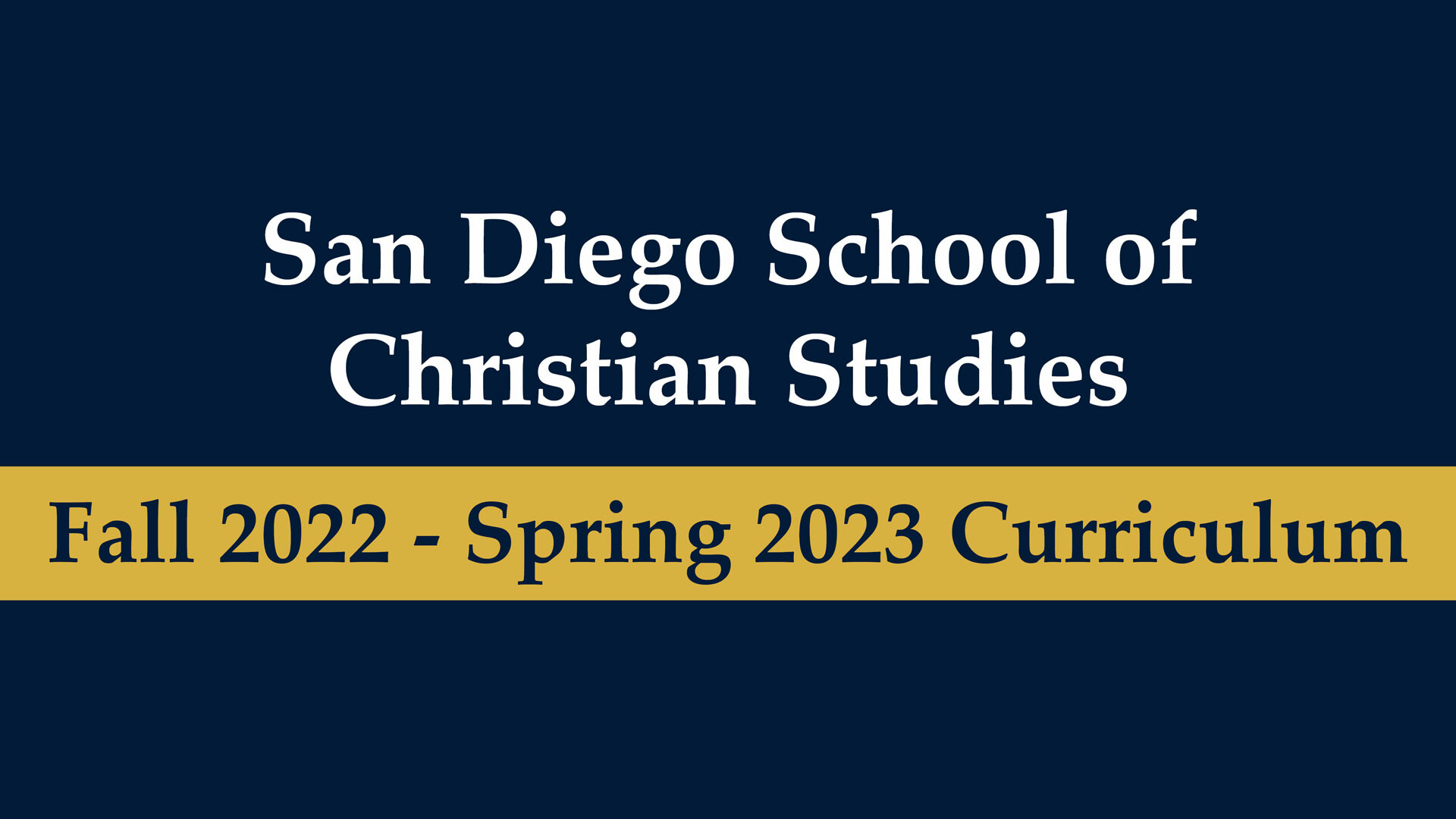 For life-long learners, hungry for knowledge
30+ years of learning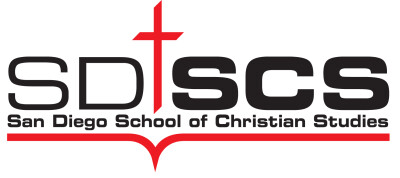 For over thirty years, the San Diego School of Christian Studies (SDSCS) has invited world-class speakers to address matters of spiritual concern to people of faith or of no faith. The purpose of SDSCS is to create meaningful educational experiences challenging adults to deepen their Christian faith as they broaden their knowledge. Today, SDSCS is led by a Planning Council composed of members and friends of First Church and chaired by Dr. Kay Gilbert. The School offers three to five lectures, events, and/or events per semester, on subjects in Old and New Testament, church history, theology, Christian ethics, world religions, and other topics. All are welcome.
The San Diego School of
Christian Studies
cordially invites you to the
Fall 2022 & Spring 2023 Curriculum
The curriculum is dedicated in loving memory of:
Dr. Ben Christensen & Dr. Kathee Christensen
Who Is My Neighbor?
Unity in Love: We seek to strengthen commitment to a collective understanding of unity—that we embrace our diversity and turn from divisiveness. This curriculum provides opportunity for renewed and deeper understanding that we are connected to all people. Through expression of our diversity we can become united and "love one another."
SDSCS relies on funding from sponsorships and donations.

How to become a sponsor of SDSCS


---
Chicano Park: Our Sacred Place
The Community Of Logan Heights And Chicano Park: Our Sacred Place We Call Home. Dr. Pulido will guide us through Chicano Park to recognize the sacred, artistic, cultural, & sociopolitical significance of the park & it's preservation for future generations. Home to the largest concentration of Chicano murals in the world, this National Historic Landmark is located beneath the San Diego-Coronado Bridge in Barrio Logan, San Diego's oldest Mexican-American neighborhood.
Speaker: Dr. Alberto López Pulido
Saturday, October 22, 2022
11 AM (approx. one hour walking tour)
Location: Chicano Park, Logan Heights, San Diego, CA 92113
RSVP by 10/20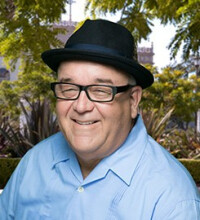 About the speaker: Dr. Alberto López Pulido is the founding Chair and Professor of the Department of Ethnic Studies at University of San Diego since 2003. He grew up in the San Diego South Bay area and lived a life between borders and fronteras that highly influenced his fronterizo ways of understanding the world. Dr. Pulido's vision was to honor the legacy and history of local communities in learning and experiencing the strength and value of ethnic studies. He has aligned his scholarly commitment with the Chicano Park Steering Committee and Chicano Park Museum and Cultural Center in San Diego where he is Vice-Chair of the museum's advisory board. El Profe Pulido continues his scholarly commitment to relevant education rooted in a community epistemology that guides his work as Director of the Turning Wheel Mobile Classroom Project. The majority of his research has focused on the sacred worlds of Chicana/o/x communities. He has a unique reflection on his intellectual trajectory bringing together his engaged work on Chicano Park and his past scholarship on Latina/o/x Catholicism.
---
Broad Commonalities & Differences
of the Abrahamic Faiths

Join these Interfaith Leaders in discussing what it means to be a neighbor to others & with others in the Islamic, Jewish, & Christian faiths. Addressing the question of who is my neighbor, we will examine sources of faith authority & the impact of that authority.

Panel: Rev. Trudy Robinson, Imam Taha Hasanne & Rabbi Jason Nevarez
Saturday, November 12, 2022
10:30 AM - 12 noon

Following the presentation, you are invited to stay for optional lunch and conversation.
The cost for lunch is $12.
RSVP by 11/10
Location: Linder Hall
First United Methodist Church, 2111 Camino Del Rio S., San Diego, CA 92108

About the panel speakers

A graduate of Iliff School of Theology in Denver, Colorado, Rev. Trudy Robinson is Lead Pastor for First United Methodist Church of San Diego, and is a United Methodist ordained elder in the Rocky Mountain (Legacy) Conference. Rev. Trudy says, "I believe in the Methodist tradition in which scripture, tradition, experience, and reason are employed to understand God and the divine-human relationship. I believe in John Wesley's insistence that faith be put into action as there is no holiness apart from social holiness. I believe in God's grace, which is shorthand for forgiveness, love, mercy and the endless elicitation to have each of us become our whole, best selves.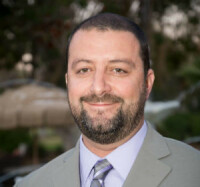 Imam Taha Hassane has served as the Imam/Director of the Islamic Center of San Diego since September, 2004. Imam Taha graduated from the Institute of Islamic Studies at the University of Algiers, Algeria, and served as a high school teacher and Imam in Algeria before coming to the United States. He holds a Master's degree of theology in Islamic studies from the Graduate Theological Foundation, South Bend, Indiana. In addition to his regular duties at ICSD, Imam Taha is a preacher & lecturer; religious adviser of Muslim students; a member of the Interfaith Advisory Board of the San Diego District Attorney Office; and Board member of the National Conflict Resolution Center & the Interfaith Shelter Network.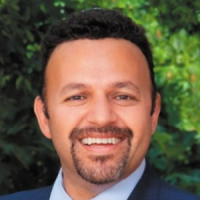 Originally from New York City, Rabbi Jason Nevarez serves as Senior Rabbi of Congregation Beth Israel in San Diego. He maintains community involvement, conducts pastoral counseling; and sees the sacred work of the synagogue as ever striving to reach beyond its walls. A graduate of the University of Michigan, Ann Arbor, he was ordained by the Hebrew Union College-Jewish Institute of Religion in New York in 2006, where he earned Master's degrees in both Hebrew Literature and Religious Education. Rabbi Jason Nevarez has done outreach, educational and social justice work in Israel and Latin America, combining his global experiences with innovation and immersive learning/education across the generations of people he serves. He is an alum of the STAR (Synagogues: Transformation and Renewal) Executive Leadership Program, a Fellowship for Visionary Leaders, and is immediate Past Chair of the Northern Westchester Interfaith Council. He is mentor for Rabbinical students at HUC-JIR, the Reform Movement's Flagship Seminary.
---
Being Human Takes Practice
Rev. Dr. Carter will have us realize more deeply than ever what it means to be spiritually human with others by diving into the parable of the Good Samaritan told by Jesus.
Speaker: Rev. Dr. Christopher Carter
Saturday, February 4, 2023
10:30 AM - 12 noon
Following the presentation, you are invited to stay for optional lunch and conversation.
The cost for lunch is $12.
RSVP by 2/2
Location: Linder Hall
First United Methodist Church, 2111 Camino Del Rio S., San Diego, CA 92108
About the speaker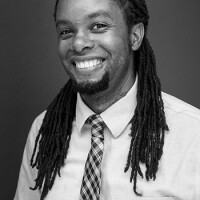 Rev. Dr. Christopher Carter is an Associate Professor of Theology at the University of San Diego; a Faith in Food Fellow at Farm Forward; and Lead Pastor of The Loft in Westwood, CA. His teaching, research, and activist interests are in Black, Womanist, and Environmental ethics, with a particular focus on race, food, and nonhuman animals. He is the co-creator of Racial Resilience, an anti-racism and anti-bias program that utilizes the combined insights of contemplative practices and critical race theories. His academic publications include The Spirit of Soul Food (University of Illinois Press, 2021), and "Blood in the Soil: The Racial, Racist, and Religious Dimensions of Environmentalism" in The Bloomsbury Handbook on Religion and Nature (Bloomsbury, 2018). He believes that at its broadest level, learning should transform how the student views herself, her neighbor and her worldview.
---
Art & Religion
This SDMA tour and discussion will focus on how religious figures and people of God are depicted in art and how these depictions change due to historical and cultural influences. The tour will focus on the Christian and Muslim faiths.
Speaker: Museum Docent Anne Minteer
Saturday, March 4, 2023
10:30 AM - 12 noon
Location: San Diego Museum of Art, Balboa Park
RSVP by 3/2
Entrance to the Museum is $20 for adults, $15 for seniors and $8 for students. Entrance is free for Museum members.
We'll meet on the front steps to the San Diego Museum of Art in the center of Balboa Park and begin the 10:30 AM till noon walking tour.
About the speaker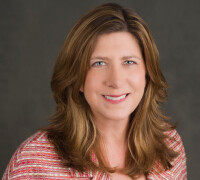 Anne Minteer has been a SDMA docent since 2019 and chairs the museum's Docent Education Committee where she plans and presents programs to enhance understanding of art exhibitions for both youth and adult visitors.
---
Loving Your Neighbor
Join Sheilah Cameron, LMFT and Director of the New Life Counseling Center, as she hosts a work-shop to reflect on how we form community bonds and understand how to be more intentional with loving our neighbors despite our differences. Sheilah will be joined by Dr. Bill Stephenson in the workshop.
Speakers: Sheilah Cameron, LMFT & Dr. Bill Stephenson
Saturday, April 15, 2023
10 AM - 12 noon
Following the workshop, you are invited to stay for optional lunch and conversation. The cost for lunch is $12.
RSVP by 4/13
Location: Linder Hall
First United Methodist Church, 2111 Camino Del Rio S., San Diego, CA 92108
About the speakers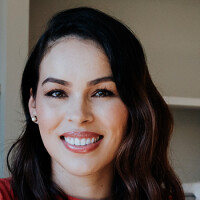 Sheilah Cameron, LMFT, is a joyful mama to three little ones. She is a licensed marriage and family therapist and clinical supervisor who provides psychotherapy to individuals, couples and families throughout California. Her practice focuses on offering perinatal mental health, anxiety and depression management, navigating career satisfaction, faith-based counseling, and grief support. Sheilah specializes in providing treatment to BIPOC/AAPI populations.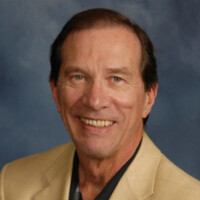 Dr. Bill Stephenson has been counselor to persons diagnosed with life-threatening illness and to those struggling with complicated grief. Committed to the welfare of the whole person in his 27 year private practice, most of his more than 400 clients were children and youth facing a life expectancy of six months or less. This care included a commitment to the client's family for at least 1 year after the loved one's death. Bill participated in the establishment of four hospices and led a special counseling program for a large AIDS hospice in Seattle. He continued his work with a large U.S. insurance company investigating sentinel events such as suicides and suicide attempts in the United States. Bill belongs to a specially trained team of mental health professionals equipped to assist a community that experiences a traumatic event such as a mass shooting. Now retired, he continues to consult, teach and speak on behalf of those who struggle with dying. He is also an award-winning author of four books related to his work with loss and grief.
Become A San Diego School
of Christian Studies Sponsor

SDSCS relies on funding from sponsors and donations taken at each event.
Become a sponsor at any of these levels:
FAITH - $ 25.00

HOPE - $ 50.00
LOVE - $ 75.00

KATHEE

and

BEN CHRISTENSEN "Fan Club" - $100.00

Become a sdscs sponsor
More ways to give:

Donate Online: fumcsd.org/sdscs-sponsor
Send a Text: MYCHURCHGIFT SDSCS to 73256
Mail a Check: FUMC, 2111 Camino del Rio S, San Diego, CA 92108 (Please designate "SDSCS" when you give.)
Past Lectures (recordings)
Who is My Neighbor: A Global Perspective.
Who is inside the sacred circle, and who is out? And who gets to decide? How do various religions, philosophies, and wisdom traditions frame these vital questions? Join us as we explore this ancient and timely challenge.
Speaker: Professor Peter Bolland
Saturday, September 24, 2022
About the speaker: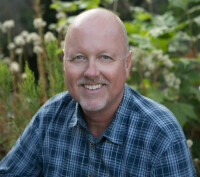 Professor Peter Bolland is the Philosophy and Humanities Department Chair at Southwestern College where he teaches world religions, Asian philosophy, world mythology, and ethics. A columnist for Unity Magazine and author of the upcoming book, The Seven Stone Path: An Every-day Journey to Wisdom, Professor Bolland is a frequent speaker and workshop facilitator at a wide variety of churches, spiritual centers, and learning centers like San Diego Oasis, The Osher Institute of Life Long Learning at SDSU, the Chopra Center, the San Diego Vedanta Monastery, and more. For more information visit peterbolland.com.