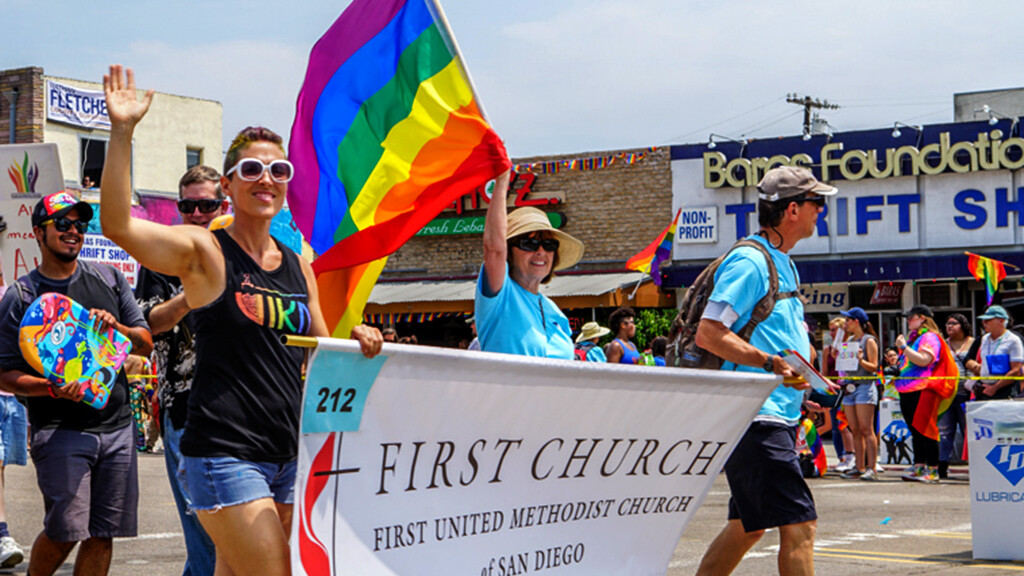 A Pride Message from First Church
Celebrate Pride Month at First Church
San Diego Pride 2022, July 9 - 17

Join your friends at First Church at the Parade on July 16
Theme: "Justice with Joy!"
Locations: The parade begins at the Hillcrest Pride Flag at University Ave. and Normal St., proceeds west on University Ave., turns south on 6th Ave., turns left onto Balboa Dr. and ends at Quince Dr.
Route Length: 1.5 miles
Cost: This is a free, community event.
Approx. time frame: 10 AM - 3 PM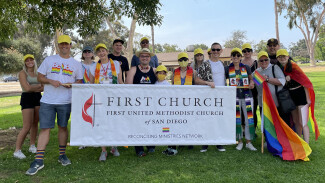 The Proud United Methodist Alliance (PUMA) is excited to announce that the San Diego Pride Parade will be happening, in person, in all its joyfulness. We are inviting anyone who is interested to join us as we walk in unity from Hillcrest to Balboa Park. We will have a few seats available in vehicles for those who want to join but can't do the walk. We are in the planning stage. There will be a limit of 50 people allowed in our First Church group, so we're asking you to register early.

To RSVP for the "Justice for Joy" 2022 Pride Parade If you have never been to a Pride Parade, it's an experience you won't soon forget. It's a day of celebration. A day of unity. A day of joy. A day of love. A day where just for a few hours you can see the possibilities of what the world could really be. A day to celebrate that God's love is indeed for all of us.If you have any questions, please email PUMA Pride 22There will be more information coming your way, we just wanted to let you know the date of the Parade and extend our invitation to have you join us. We'd love to celebrate with you.
Light Up the Cathedral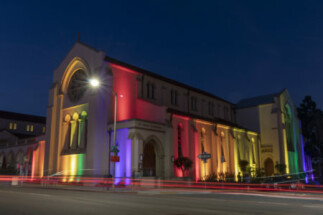 Wednesday, July 13, 2022 | 7 PM
St. Paul's Episcopal Cathedral
2728 Sixth Ave, San Diego, CA, 92103
You are invited to join LGBTQ Faith Leaders and Faithful. Join Dean Penny Bridges and other Faith Leaders as we gather together, in-person to celebrate our faith and resilience. After the service, the Cathedral will be lit in rainbow colors.
San Diego Pride Parade 2022 - Justice with Joy


Saturday, July 16 | 10 AM
The annual San Diego Pride Parade is the largest single-day civic event in the region and is among the largest Prides in the United States, attracting over 300,000 people. Cheer on colorful floats & parade participants as we celebrate and honor the LGBTQ community at the San Diego Pride Parade in Hillcrest.
Theme: Justice with Joy!
Locations: The parade begins at the Hillcrest Pride Flag at University Ave. and Normal St., proceeds west on University Ave., turns south on 6th Ave., turns left onto Balboa Dr. and ends at Quince Dr.
Route Length: 1.5 miles
Cost: This is a free, community event.
More details about this year's Pride Events HERE