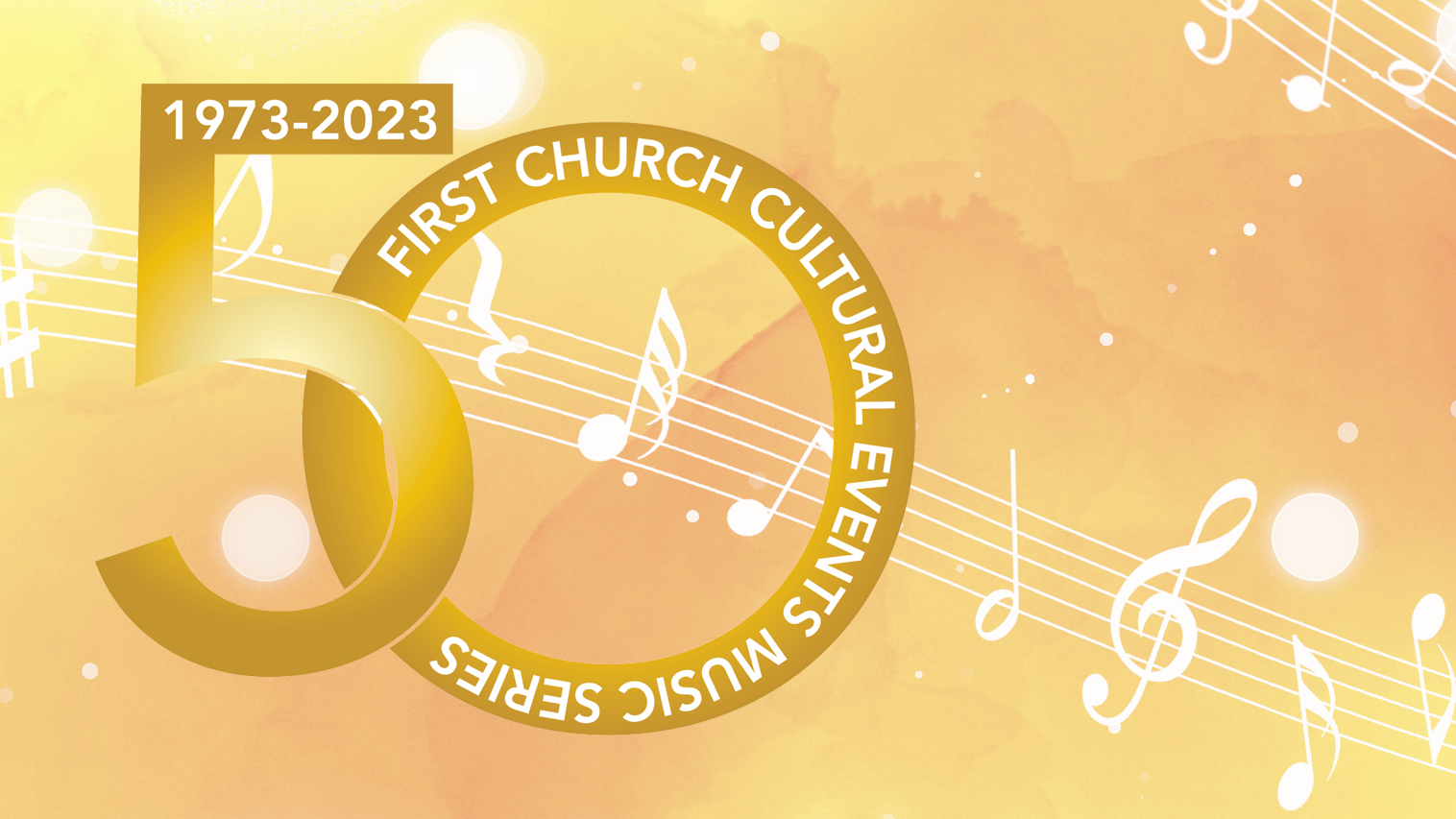 Happy 50th Anniversary!
This season we are celebrating the 50th anniversary of the First United Methodist Church of San Diego Cultural Events Committee's annual Music Series, and it promises to be a year of concerts you won't want to miss.
Our music series begins on October 9, 2022 at 5:00 p.m. with a Choral Evensong sung by the Chancel Choir and led by our new Director of Choral Activities, Brian Lustig, It will be preceded by First Church's annual Blessing of the Animals from 3-4 PM. This year's Advent choral concert will occur on December 4, performed by the Chancel Choir and Masterwork Chorale, followed by an evening of chamber music with the Hausmann Quartet at the end of January. In March we will host three San Diego State University choirs, and on April 23, our spring choral concert with the Chancel Choir and Masterwork Chorale will feature J.S. Bach's beloved and powerful St. John Passion. The season will close in June with a "brass bang" performed by the 24-piece Southern California Brass Consortium and organist Jaebon Hwang.
You can find more detailed information on the Music Series webpage or pick up our Music Series 2002-23 brochure in the Sanctuary. We look forward to seeing you at the concerts!

SUPPORT THE MUSIC SERIES
We are so fortunate to receive your generous contributions dedicated to the Cultural Events Committee Music Series. While we always have enthusiastic audiences for these concerts, the free-will offerings, ticket sales and donations at the door simply do not cover the actual expenses of underwriting these excellent performances. Since we are dedicated to producing only high-quality and inspirational events, your donations truly make that possible.
Thank you for your continued support; we look forward to seeing you at the Music Series concerts this season and for many years to come!
Cultural Events Committee
Betsy Mueller, chair, Janine Burch, Demmie Divine,
Katie Englund, Nick Hubsmith, Jaebon Hwang, Betty Livingston,
Ron Livingston, Brian Lustig, Suzanne Stofer, Nathan Stowe,
Ralph Thomas, Spencer Velky, Steve Zawadzki.
donate here to Become a patron of the 2022-23 Music Series
Betsy Mueller Chair, Cultural Events Committee
First United Methodist Church of San Diego