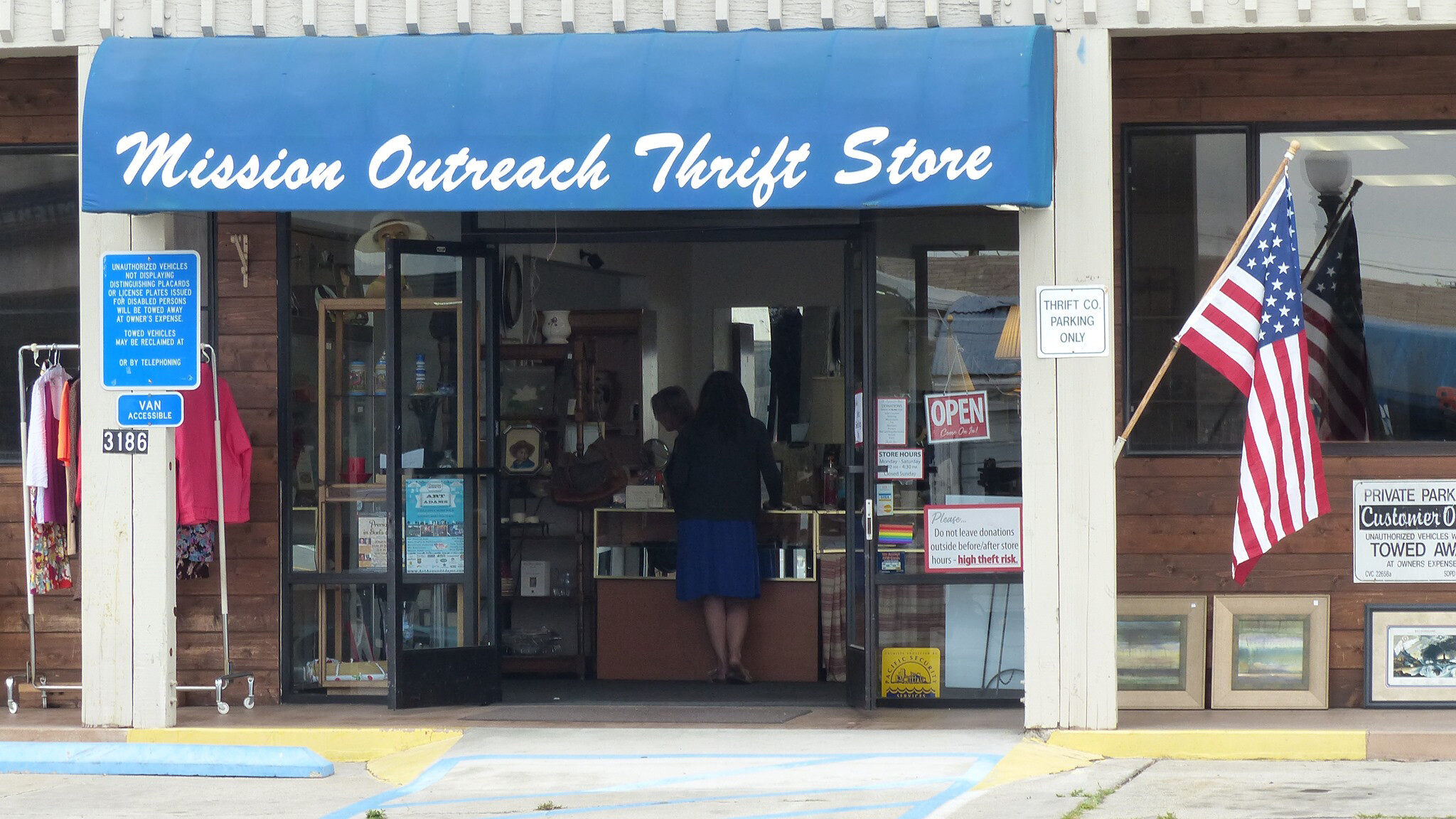 One Door Closes and Another Opens...
Closing of the Mission Outreach Thrift Store
We write to you today to share that a decision has been made to close the Mission Outreach Thrift Store, a ministry on Adams Avenue that has served the Church for over 20 years. Prior to the pandemic, the store was showing signs of stress as noted by Dottie Kennedy in early 2019. For the last two fiscal years, the store has not realized a profit and as a result, has not been able to contribute to our local missions. The pandemic accelerated the stress and we are facing a third year of operating costs exceeding sales revenue. As a result, the store will begin the process of closing with a July 31 target date.
Brenda Blake new Director of Community Outreach
We are pleased to report that Brenda Blake, who currently serves as the store manager and previous to that, Director of Church and Community Work, has accepted our offer to work alongside Rev. Jessica Strysko as the Director of Community Outreach and Engagement for the Water's Edge Faith Community. In this role, Brenda will engage the Ocean Beach community in various outreach efforts. She will also augment the Church's grant writing efforts in collaboration with Jason Tucker and serve as a valuable resource to those seeking grant support and assistance.
"Dream School of the Arts" new ministry serving children and families
As our ministries continue to evolve, we are excited about the possibilities to grow a new ministry in the thrift store space that will serve the community and focus on serving children and families. Under the leadership of Kenton Reaves Hundley, we are exploring the potential for a Dream School of the Arts in partnership with other nonprofits dedicated to supporting our neighboring communities.
We pray for God's blessing as Brenda transitions into her new role and for the tremendous opportunities that lie ahead as we extend our ministries beyond Mission Valley and Ocean Beach. Attached are talking points to use in conversations with Church members and a timeline for the closure of the store.
Blessings to all,
Rev. Trudy Robinson
Rev. Jessica Strysko