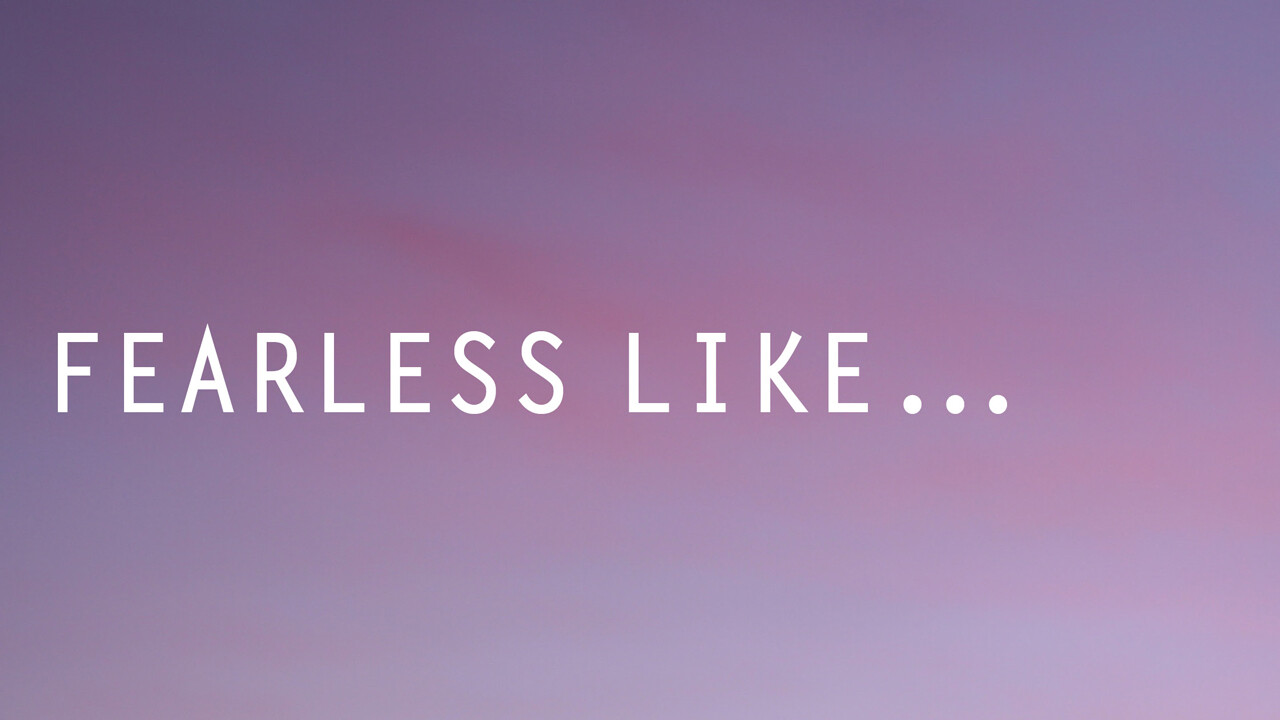 Psalm 59:16
"But I will sing of your might;
I will sing aloud of your steadfast love in the morning.
For you have been a fortress for me,
And a refuge in the day of my distress."
Fearless Like David
Growing up, my family surrounded me with love. They ensured that my sister and I attended church and knew of God's love and faithfulness.
During middle school, my father suffered a traumatic brain injury at work. The Lord was with my dad during his rehabilitation as he relearned basic skills, and He was also with my mom as she took care of my sister and I, while continuing to work full time. The Lord gave us strength and peace during this difficult time. We were blessed to have eight more years with my father before he passed away.
As I look back, it is evident that the Lord was with us, guiding us through each day. Even though I sometimes questioned why this happened, God was always faithful to comfort and guide me.
His love carries me through times of joy, as well as times of difficulty. Through these experiences, the Lord continues to help me grow in my faith. There is always hope for tomorrow, if we trust in Him.
Father God, help us to trust in you as we face each new day. Teach us through our circumstances, so that we can be an encouragement to others. Thank you for your unconditional love. In Jesus' name. Amen.
Shelby Secoy
Subscribe to the Daily Lenten Devotional