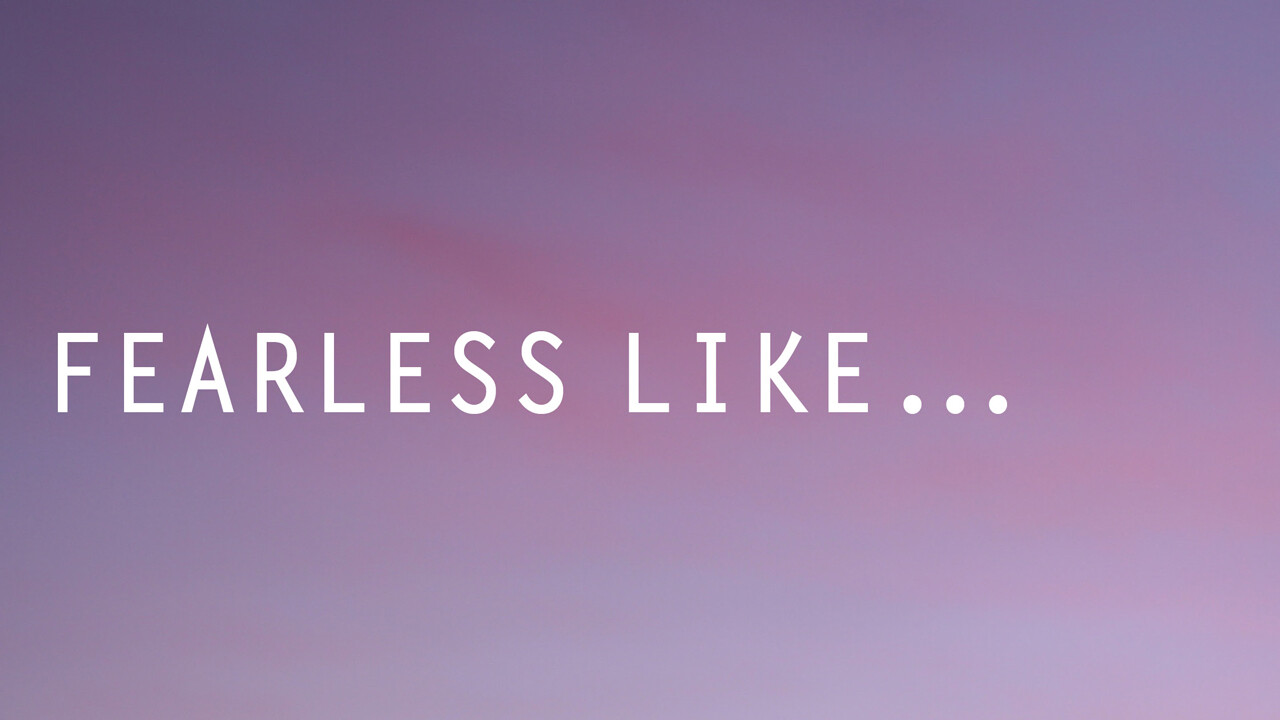 Fearless Like... a Soul-Searching Question
Maundy Thursday has long been one of the most sacred days of the Christian year to me. It holds so much. The intimacy of Jesus' Last Supper with his disciples, where he washes their feet, offers them bread and the cup and words of love and remembrance. The stinging betrayal by Judas. The painful and prayerful wrestling Jesus does in the garden, as he stares down suffering and death. 
Perhaps this story grabs my heart because it connects so intensely to our deepest human experiences as people of faith:
When have you felt truly seen, known, and loved - like Jesus washing the feet of his disciples?
What are the last memories you have as touchstones to remember loved ones lost - as Jesus invites us to do for him in Holy Communion?
When have you felt the sting of betrayal, or inflicted that sting on someone else?
How do you grapple with mortality - your own, or that of someone you love?
None of these questions are easy. Neither are they avoidable in a soul truly alive, taking the risk to love as Jesus loves. 
On this Maundy Thursday, may we be fearless enough to sit in these questions. To ground ourselves in what Jesus offers to our senses - water, bread, juice, the faces of people around us, even the gardens or parks nearby.
In a Holy Week unlike any we have lived through before, we might hear more clearly the still, small voice of God speaking to us in our deepest questions, in our secret hearts, and in this sacred story we share.
Rev. Jessica Strysko