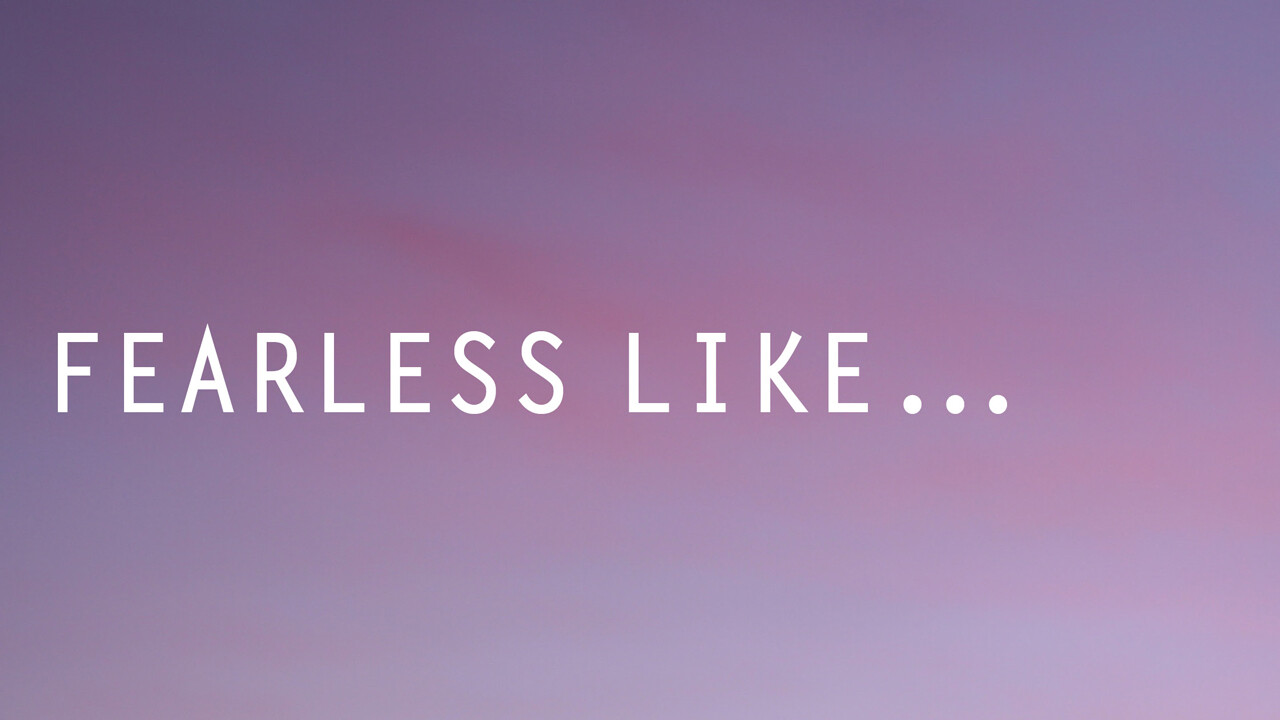 Fearless like Elijah
Decisions, decisions!
We make them every minute of every day. Most are easy, some take more thought, and others, well, think Netflix menu or the greeting card aisle at Target. Sometimes we reach out for feedback, "Do these jeans make be look fat, honey?" Or we pay someone for expert advice, "Can you help me figure out how to invest so I can retire someday?"
Then, one day along comes a big one. A milestone presenting a fork or two to choose. A curve ball that life ultimately throws us. One that can only be decided by you.
But guess what. There is someone right behind you, jumping up and down, waving Her hand, wanting to help.
I like to think that I'm Miss Independent, yep can-do, we can figure this out. And, for the most part, that's true. Until it isn't. When that happens, that someone behind me sneakily pushes me out the door to show off Her best sunset, or perfect rosebud, or fluttering butterfly, or crashing waves. A distraction allowing a moment, an evening, a weekend to reflect in Her creation. Time suspended just for me… and Her.
I'm old enough to have had a few of these encounters. The biggest one (so far!) happened when my marriage failed, and my job disappeared at the same time. Long story short, I was sneakily pushed to spend 3 weeks at the bottom of the Grand Canyon in a raft floating from one end to the other. Time suspended, just me and Her (and 16 fun-loving friends). She was there, every moment, showing off Her creation, Her sacred spaces. Healing me and building me up. When it was over, the can-do was back. Decisions, still hard, were clearer.
Glorious One, filled with love for us all, waiting to help us in our times of making big decisions, thank you for sneakily pushing us into your places of healing and clarity, and filling us with your quiet discerning presence. (And your awesome sunsets.) Amen.
Holly Watt