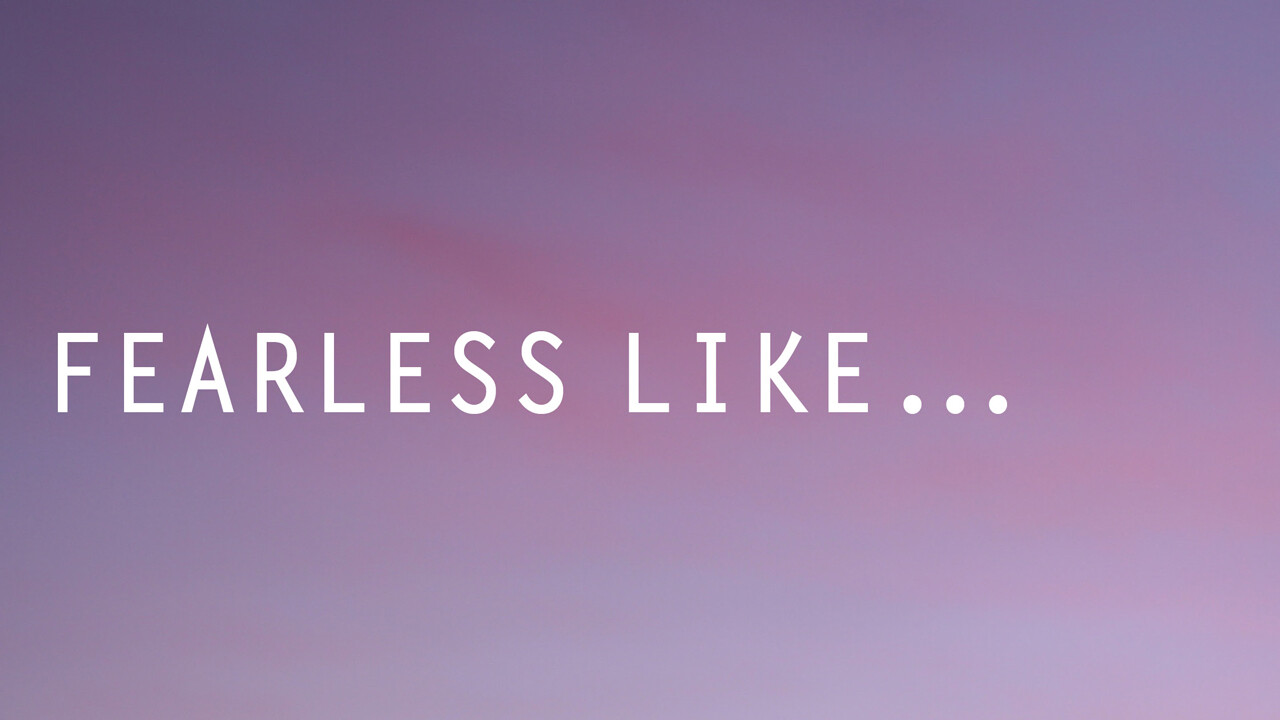 Fearless Like Ruth
Ruth 1:16
"Where you go, I will go, and where you stay I will stay. Your people will be my people and your God my God."
Ruth committed to remain beside her mother-in-law Naomi and go to Bethlehem following the death of her husband, father-in-law and brother-in-law. They went to a land where she was a foreigner so she could be with Naomi. I believe the Lord set this idea in Ruth's mind. And Ruth heard that idea in some intuitive way and responded with the words "Where you go I will go" without even having to think about it. And this was my experience, although not as life changing or maybe so.
I was asked to be a part of a church committee. I knew that I should say yes without even knowing what was involved. It was so clear in my mind that there was no thought even about it. Really, I didn't even need to know the details, just knew to say yes. I listened to that small inner God voice and ended up being immeasurably blessed with an extremely gratifying job and building deeper friendships with people I hadn't known well before. We were able to help people feel supported and cared about and through that we felt supported and cared for. That is truly God's economy. Also, our weekly zoom calls became a highlight of my week in these trying, difficult times.
And, as Ruth was blessed by meeting and marrying Boaz I was blessed by feeling led by our Lord to do His work. I learned to just go for it when it feels intuitively right and expect a multitude of blessings.
Most Gracious Heavenly Father, Open our eyes and ears that we may hear your voice knowing that You are always at work in our world. You always know best and have our best interests at heart. We may not know ahead of time where you will lead us. Help us to trust Your voice and walk with confidence in faith. In Jesus' Name, Amen
Debbie Perkins