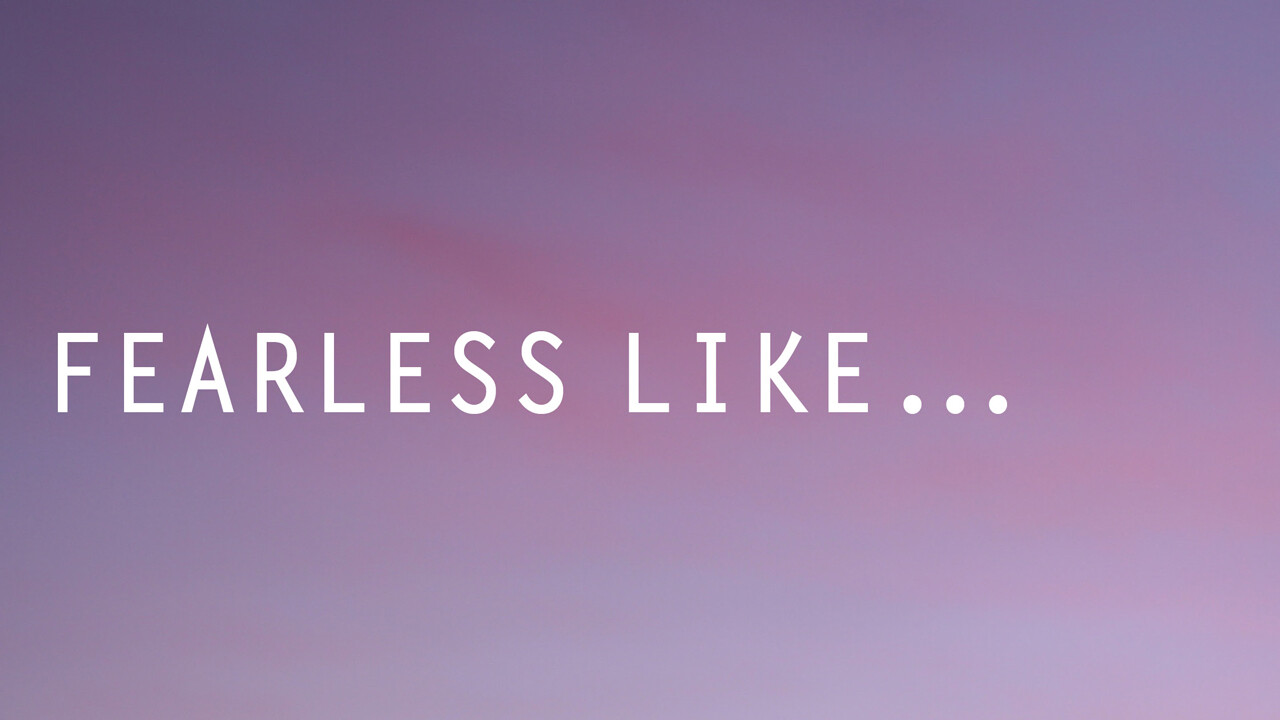 Fearless like Moses

Moses said to the Lord, "Pardon your servant, Lord. I have never been eloquent, neither in the past nor since you have spoken to your servant. I am slow of speech and tongue." Exodus 4:10
God had called Moses to a specific task, yet Moses protested that he was certainly not the person for the job. Moses didn't believe he had the qualifications, but he was ignoring the most important qualification: that God called him to be in that position for a specific time and place.
Looking back through the path of my career, starting out as a middle school music teacher in Escondido and eventually landing here as a Director of Stewardship and Development here at First Church, one may not see easily see the connection between the two. There was, however, a step-wise progression that made sense in my heart, even when it didn't on my resume. For instance, one of the classes I taught was a digital music course, where I had to create curriculum and teach students a lot about technology in addition to music. That led to my next job as a teacher in online charter schools, something I had never done and not remotely planned to do at the outset of my career. Next, after managing databases for the online charter schools (another thing I hadn't gone to school for), I ended up managing a database for a non-profit Catholic high school and got my introduction to fundraising. And so on…
At each change in job, often my decision but one time not, my mother—who is my biggest fan and cheerleader—would honestly ask, "But do you have the education for that? Do you have enough experience?" And often the answer was no, but I had a feeling that the part of my previous job I enjoyed and was successful at somehow would help me be the right fit for the next job. It was nerve-wracking starting something new where I was always learning new things from day one. And often I felt like I didn't belong where I was. Looking back, I can say that God had found led me to the right places at the right times, and I try to remember that any time I'm feeling out of place.
Taking a step out in faith doesn't always mean taking a step directly forward in the same path. Often times following God's call requires a diagonal step: forward and sideways, maybe even into a new lane or path. Fear not, for God is with you.
Dear Lord, help me to follow your path wherever you lead me. Give me courage to leave the paths that I may have chosen for myself and follow your will. Help me to know the difference between the two. May your word and your Holy Spirit be a lamp unto my feet and a light unto my path.
Amen
Jason Tucker
Subscribe to the Daily Lenten Devotional