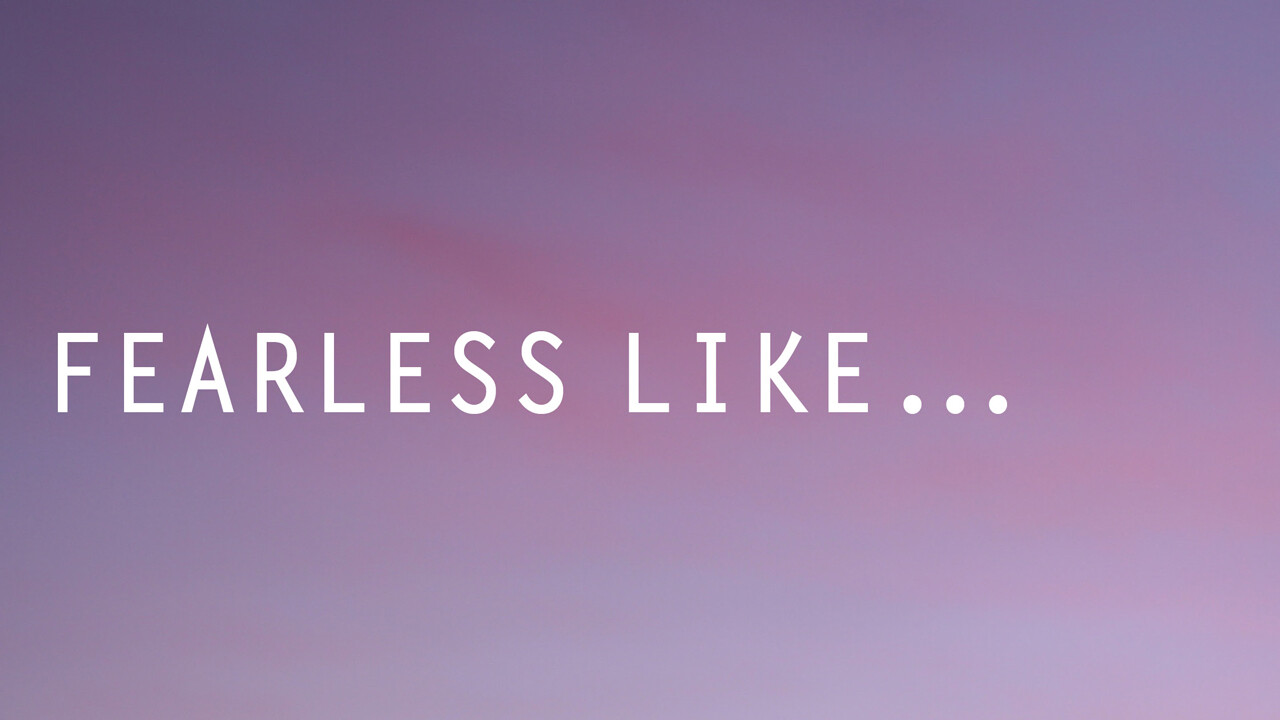 Fearless like Nehemiah
Covid-19 has loosed a plague of loneliness upon us. For nearly a year, we've been cooped up, living in exile. When will I be able to help my grandson put together his Lego City Hospital Building Kit? When can my granddaughter come over and help me install a new router? When can I feel the diapason of our church organ again? How long must we endure the numbing shock that we may never be able to greet ever again the faithful couple who sat two pews in front of us? We are living in exile – with a vague fear of infection that seems to menacingly swirl at our doorstep whenever we consider stepping outside, even for a moment.
Two-and-a-half millennia ago, the people of Israel were also living in exile after a crushing defeat at the hands of the Babylonians. From his vantage point at the Persian royal court, Nehemiah saw that his people were disoriented, disillusioned, discouraged, vulnerable. Their religious buildings and fortifications – the focus of their social and political life before their deportation – had been destroyed. Along with their political identify and basic sense of security, their family traditions and customs had been shaken to their core.
Inspired by God, Nehemiah lead the children of Israel out of exile, taking on the role of a construction project manager for rebuilding an entire society, not just the citadel of Jerusalem. He inspired these denizens of ancient Judah to recommit to the genuine worship of Yahweh and the vigorous pursuit of divine justice. Although he was often frustrated and his efforts met with mixed results, Nehemiah was not deterred by disappointments. He tried lots of different organizational strategies, including an inspirational marathon Bible reading and confronting a legal system that allowed oppressive economic exploitation. After a 52-day blitzbuild, the walls of Jerusalem were dedicated with great fanfare. There were choirs, a marching band, the whole bit!
When we return to in-person worship – when we return from our covid exile of loneliness – our hearts will undoubtedly be brimming with expectation. Already, we long for the reassurance of God's presence in worship and smile from ear to ear when we even think about the possibility of a joyous, unmasked greeting from anyone in our church family. Without any question, we'll have choirs and a musical extravaganza, too.
But we've also been warned. The work of returning from exile, as Nehemiah shows us, will not be without its challenges. Our zeal and dedication will put to the test. After all, we are just as frail as those ancient Israelites. How can we help our fellow parishioners heal from grief and loss? How can we support family traditions and values within our congregation that sustain us? How can we pursue divine justice for those on the margins of our society? What old and new forms of authentic worship will we make our own in order to better praise our God?
"Gracious Creator, help your people of First Church prepare for the setbacks as well as the joys that You brings us in this season of pandemic. Help us choose Your future. Bless us and guide us to be fearless in that quest . . . like your servant, Nehemiah."
Jim Jackson
Subscribe to the Daily Lenten Devotional