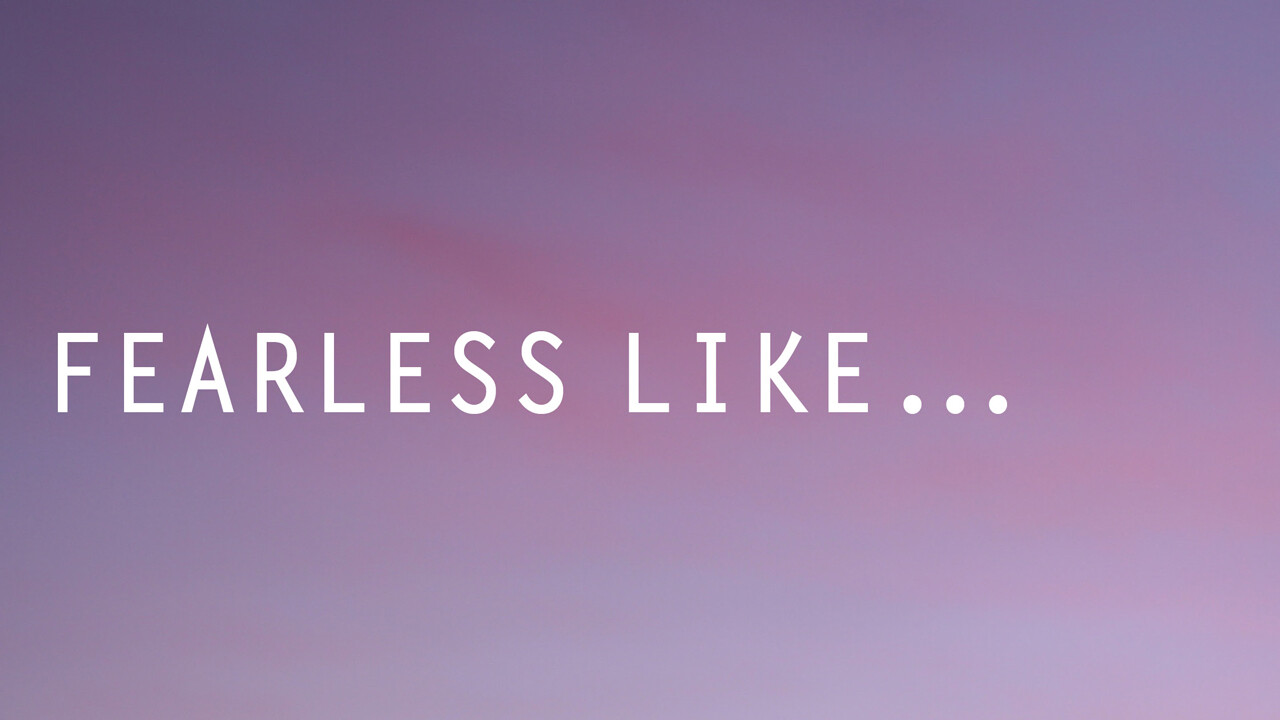 1 Corinthians 16:13-14
"Be watchful, stand firm in your faith, be courageous, be strong. Let all that you do be done in love."
Fearless like Joel
My story starts in the spring of 1993. I had just completed my divorce, and felt exhausted. The support of my family, friends and faith, along with my precious dachshund, carried me through.
I was located in Dallas, TX. I had been there for thirteen years having landed my "dream" job in technical sales. The nine states I served required considerable travel, so the warm welcome I received at the Methodist Church was always a reprieve and a place that felt like home.
By the fall of '93 I was beginning to feel that my life was returning to normal. But then the call came. It was from the head office in Chicago, instructing me to meet my boss at the airport, tonight. That evening my world turned upside down. He informed me that the company was initiating a reorganization, and the job they had for me was in San Diego. Further, I would need to move to San Diego by December 31. That left me with two choices, both unwanted. Do I keep my job and abandon my home and friends, my emotional support system? Or do I lose my job, my total financial stability, hoping something else would turn up. I felt adrift and confused.
My choice was to keep my job and move. Thanks to the wonderful support of others, the moving van was locked and loaded right on time, and a good friend agreed to join me on the 1500 mile drive. Jane and I had enjoyed other adventures over the years, and I tried my best make this one enjoyable. The twinkling lights from Christmas made the journey look festive, warm and joyful. However the myriad of questions about my future loomed silently behind my smile. Where will I live? What will my life be like without my friends, and my church?
On the second day of our trip we were in Arizona. We decided to take advantage of the opportunity to see the Pipe Organ Cactus National Monument. Having arrived a bit later than planned, it was dusk when we were ready to begin the Tour Road. As we started the sky was awash with the most incredible colors of sunset. It seemed to last longer than normal, putting us both in high spirits. However, being December, very soon it was dark. We were suddenly plunged into pitch black darkness. The winding, unfamiliar road was lit only by my headlights, which felt considerably insufficient. As I drove, my worries about the road mounted. Did we take the proper turn? Were we headed in the right direction? There were no signposts to reassure us. I was asking myself "How long will we be in the wilderness, and in the dark?" when a song on the cassette started to play. It was an Anne Murray song. I do not recall the name of the song, but the words have stayed with me all these years. They saved my trip that night and to my great surprise, they answered the turmoil in my heart at that time.
"Thy Kingdom come" came through loud and clear. "A brighter day" calmed the fear of that moment, driving in the darkened wilderness. It also was a message I could cling to as my future in San Diego would eventually unfold.
Heavenly Father, Thank you for your love and faithfulness. Even when we find ourselves searching or worried, we know that we can trust your guiding hand. We seek to do Your will, and give You the praise. In Jesus' name we pray. Amen
Diana Long
Subscribe to the Daily Lenten Devotional