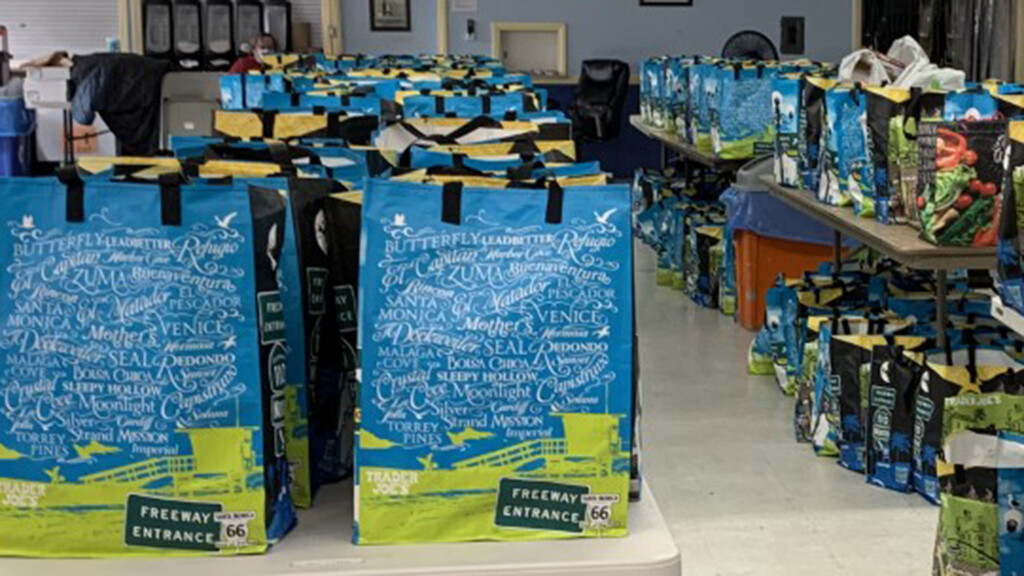 Thanksgiving is on November 24 and First Church is partnering again with Wesley UMC to distribute ingredients for a full Thanksgiving dinner to hungry San Diego families. Our congregations have always been generous in making this effort a success. We hope we can count on your support again.
Over the past two years, the traditional program has been revised to reflect the diversity and cultures of the recipients. This year, we are asking church members to prayerfully consider these options:
MONETARY DONATION to the Special Gifts Wesley Thanksgiving Fund, either by check or GIVE ONLINE

VOLUNTEER - SIGN UP HERE
SHOP for items on the list below and bringing them to Linder Hall on either November 13 or November 20 where they will be sorted and packaged for distribution at Wesley. If you select this option, please consider bringing your items in new, sturdy, reusable bags that can be used for distribution.
Dried mashed potatoes
Canned corn, peas or peas & carrots
Canned tomatoes
Corn bread or other bread mix
Stuffing
Gravy
1 lb. rice
1 lb beans or lentils
Canned or boxed chicken broth
Canned fruit (please, no plastic cups – they break!)
Dessert mix (brownies or cookies)
Grocery bags (sturdy reusable with handles)
Fresh produce will be added to the bags at distribution time. To ensure everything you donate gets used, please refrain from donating items in glass or fresh produce that will spoil before the distribution day (November 23).
VOLUNTEER to help sort, and package food bags for distribution. Sign up to volunteer
Sorting and bagging: Nov 20 after Sunday worship
More sorting and bagging: Nov 21, 9 -11 AM
Delivery of bags from FUMSCD to Wesley UMC: Nov 22, 1 – 3 PM
Delivery of poultry: Nov 23 (subject to change)
UHaul Driver: Nov 22, 12:30 – 3:30 PM, Nov 23, 8:30 – 11 AM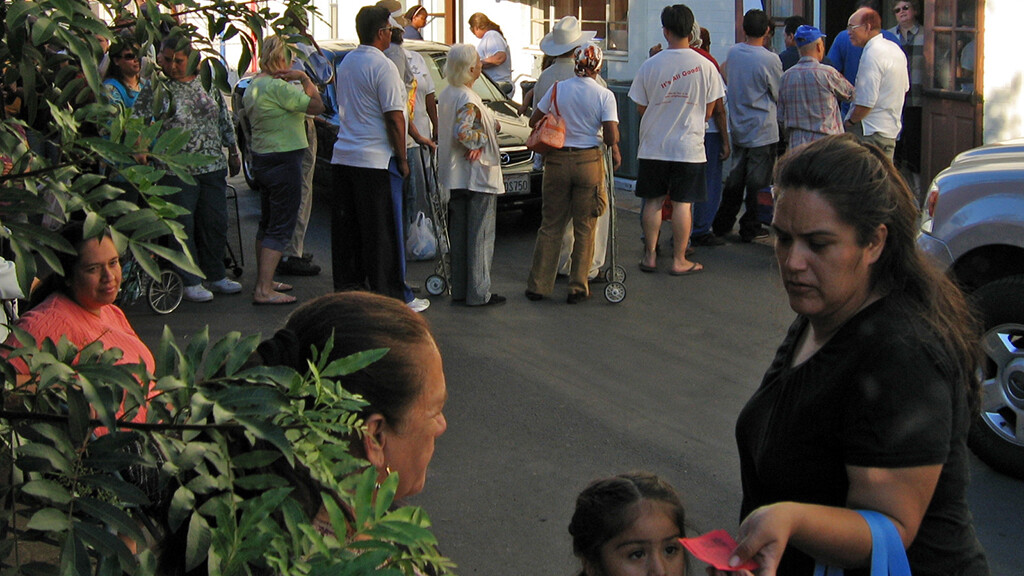 Please demonstrate the love of God by sharing "Thanksgiving gobble and cluck" with San Diego families.