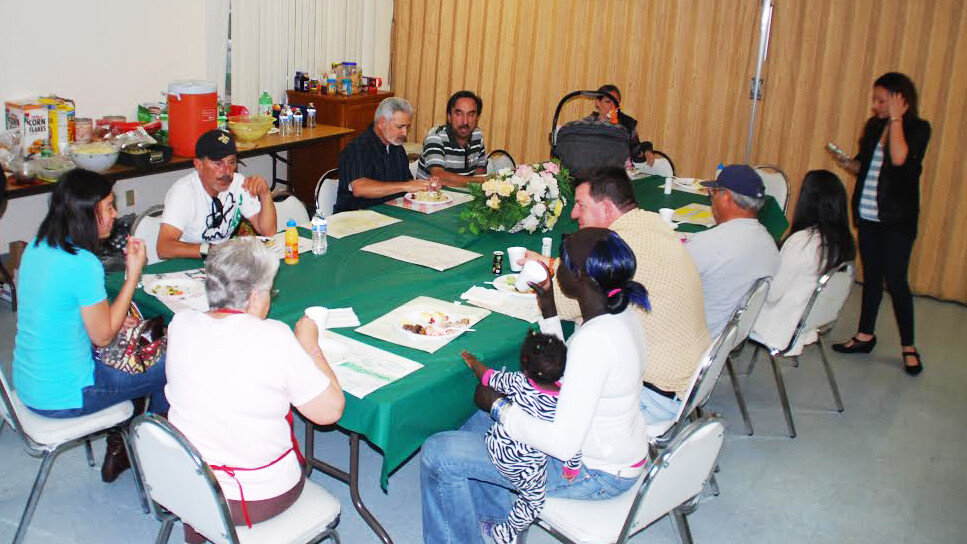 First Church has been an active ISN support congregation for over 30 years, providing meals and shelter for 6-15 guests for a two-week rotation. Due to the COVID 19 pandemic, the need for your generous support is even more critical. The 2021 Shelter is currently hosting guests in a local Mission Valley motel and using a meal service for two (2) meals per day. The motel provides a microwave and small refrigerator in each guest room, and is also providing most of the hygiene items such as body soap and shampoos.
There are two important opportunities for you to participate in the 2021 Shelter:
Financial support to help cover the costs of the motel rooms and 2 meals (approximately $100 per room/per day). Please consider making a monetary donation online. Select "Special Gift" and write "Interfaith Shelter Donation. Checks mailed to church are also welcome.
Volunteer to prepare an evening meal. FUMCSD will be providing DINNER each night beginning April 11 to April 18, 2021. At this time, we have 13 adult guests; however, this number changes often. We will contact you with the current number of guests prior to your date. You may sign-up for a date using Meal Train: mealtrain.com/r54lgw or by emailing Linda Thornhill.
All volunteer-prepared guest meals MUST BE INDIVIDUALLY PACKAGED. We have no way to return your dishes, so please use non-returnable plates/bowls (paper plates/bowls covered with tinfoil).
Meals need to be delivered to the Linder Hall kitchen by 4:30 PM for distribution by the ISN coordinators.
Donations of Bottled Water is also requested.
We understand the cost of preparing 13 individual meals is expensive, so may we suggest you partner with friends and family to prepare the meal.
We continue to request individual baggies with one (1) laundry soap pod and $4.00 in quarters for guests to do their laundry each week. These may be dropped off at the church office.
For the protection of our congregation and to adhere to the ISN COVID protocols and regulations, volunteer contact with guests is strictly limited to your coordinators. Your continued support for this important mission is greatly appreciated.
Blessings,
Linda Thornhill and Cathy Spies, Co-coordinator