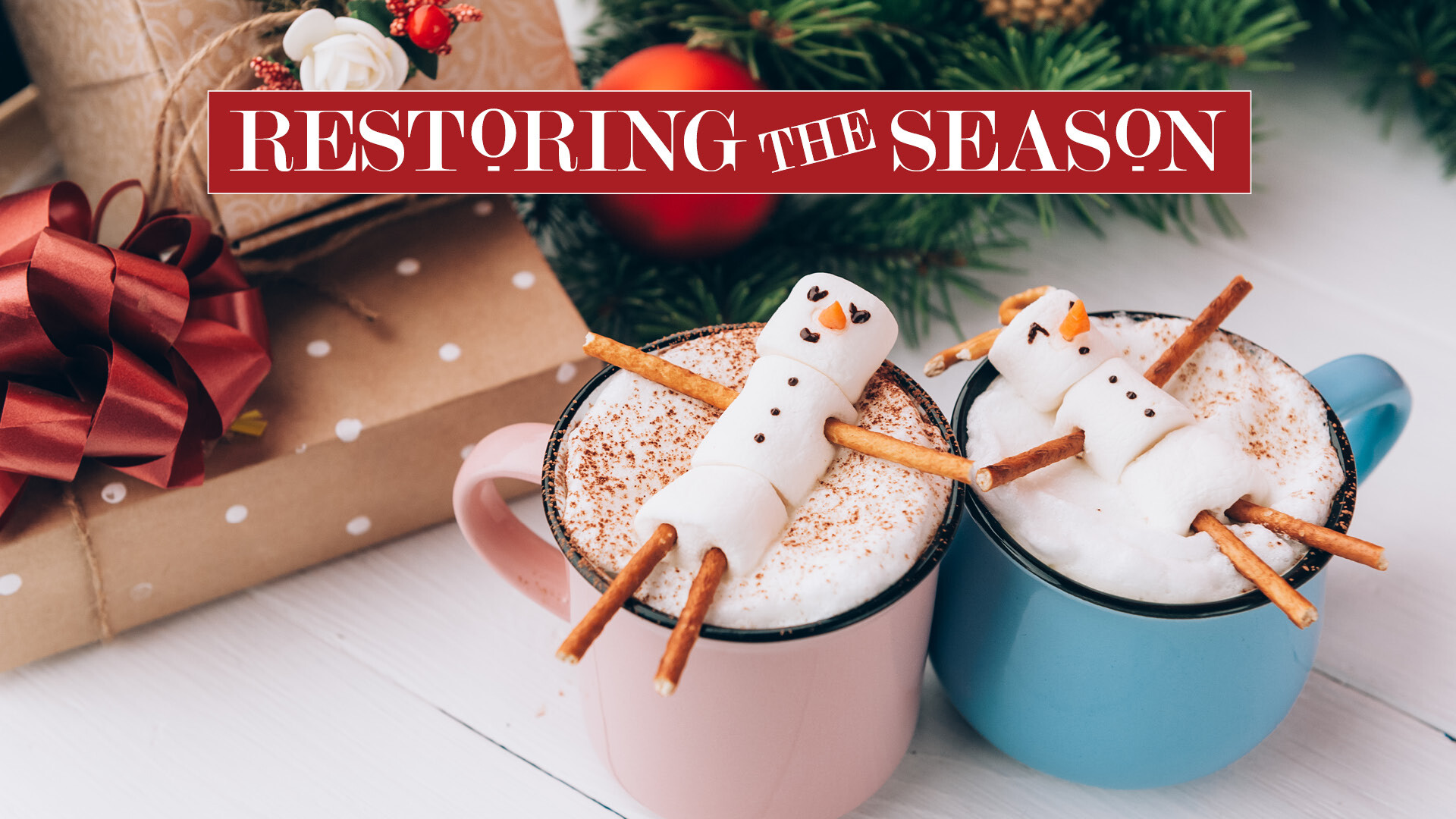 Do you want the Holidays to have more rest and less busy, more intention and less obligation? We're here to help with Sunday services and opportunities throughout the season to meet new friends, rest with music, explore new activities that will help you restore the good this Christmas.
Join us for Christmas Study,Worship & Holiday Events 2022
Pastor's Bible Study | Wednesdays, through dec. 21 | 10:30-11:30 AM | Linder Hall (MV) & Zoom RSVP for zoom invite
Rev. Trudy Robinson, looks the story of Jesus' birth, his genealogy, Joseph, the wise men, the vision of Isaiah and Herod's Atrocities through Middle Eastern Eyes. This study meets in person in Linder Hall and, for our online community, via zoom.
online through Christmas more details
You are invited to "purchase" symbolic gifts which will fund our Ministries of Compassion and Justice work. We will give you a gift card to give your loved one, and the price of what you would have spent on more stuff will enable amazing things to happen for others. Our online Alternative Christmas Gift Fair is open now through Christmas.
Monday, Dec. 19 - Saturday, Dec. 24 | 8:30 - 4:30 PM | a pilgrimage through the Mission Valley campus more details
We remember Mary and Joseph's journey to Bethlehem with a pilgrimage on the Mission Valley campus. A self-guided, mapped, route takes you to 12 places to pause for reflection.
Wednesday, Dec. 21 | 12:15 PM | Panini kabob grill , mission Valley RSVP by Dec. 19
Join Rev. Hannah for lunch together at Panini Kabob Grill (825 Camino De La Reina, San Diego, CA 92108). Bring your most festive self and the cost to cover your food. RSVP online or call the church at (619) 297-4366 by Monday, December 19.
saturday, December 24
with candle lighting and singing of Silent Night. If you can't join us in person, watch the services live-streamed on YouTube.
Christmas Eve with Water's Edge in Ocean Beach(OB)
4 PM | christmas story | Sanctuary (OB)
Celebrate the Christmas story with family and friends. Christmas carols, a story-time for kids of all ages, candle lighting as we sing Silent Night. Afterwards enjoy coffee and hot cocoa outside in the courtyard.
Christmas Eve at First Church in Mission Valley(MV)
5 PM | Christmas Pageant & Candle Lighting | Sanctuary (MV)
The Christmas story experienced in song, reading, nativity scene and candle lighting.
Childcare available for infants through pre-school
7 PM | Lessons, Carols & Candle Lighting | Sanctuary (MV)
Arrive 15 minutes early for an extended organ prelude, then experience the Christmas story through choral Music by the Jubilee Singers and the Chamber Choir. Congregational singing and inspiring message. End the service with candle lighting and singing of Silent Night. Childcare available for infants through pre-school
9 PM | Lessons, Carols & Candle Lighting | Sanctuary (MV)
Arrive 15 minutes early for an extended organ prelude, then experience the Christmas story through choral Music by the Chancel Choir. Congregational singing and inspiring message. End the service with candle lighting and singing of Silent Night. Childcare available for infants through pre-school
Christmas Day & New Year's Day at First Church in Mission Valley(MV)
10 AM Worship only