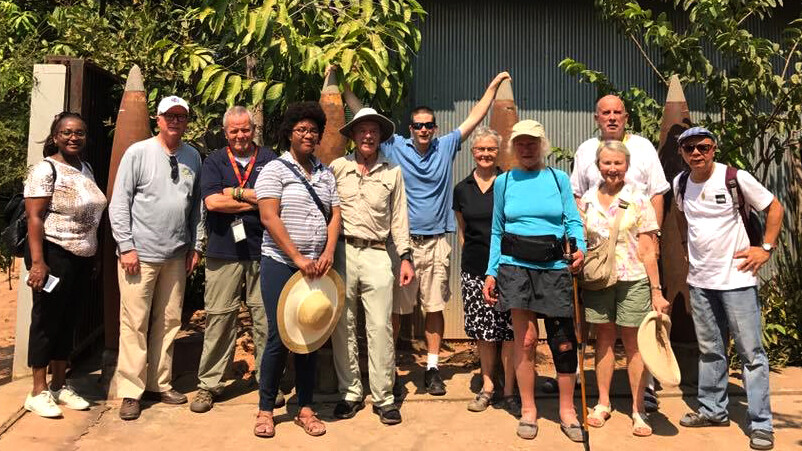 "It smells like wildfire."
An unexpected scent upon Kristina Ormond's arrival to Cambodia as part of a First Church mission work group. Then again, this trip was far from the hands-on construction work she had experienced from past mission trips.
Her guides, missionaries Rev. Romeo del Rosario and Esther Gitobu, along with a translator, led her group through a crash course in Cambodian history to gain an understanding of the great hopes and needs of this infant Methodist Church in Cambodia. From the Khmer Rouge atrocities of the 1970's Civil War, to maiming landmines, to the orphans and disabled children left behind, Kristina's group began to grasp the needs of a generation where 70% of the population is under 40 and 95% practice Buddhism.
Kristina reports the governing structure of five international Methodist Churches that guide the new Methodist Church in Cambodia look to mission groups, like First Church's, to support their efforts through evangelism projects and with financial gifts, enabling congregations to become self-sufficient without relying on charitable donations.
So, in that spirit, Kristina's group conducted a 4-day Vacation Bible School and a 2-day Bible study, gave three sermons and performed two hymn sings; all conveying words of love and inspiration for the participants made up of mostly women and children.
In all the congregations she visited, it was the rows and rows of children who greeted them, with their enthusiasm, and the unique way they worshipped that moved her most. She said the experience of young female worship leaders openly singing at the top of their lungs and praying loudly for everyone to hear was one of the most beautifully expressive church services she had ever experienced – the presence of the Spirit was strong in the room and reflected in the faces of the congregants.
In a church that is just learning how to grow up, in a society still rebuilding after tragedy, Kristina said, "I began to feel that perhaps the burning I smelled when I got off the plane was not the familiar smell of scorched earth, but the love of God burning inside these people, helping them move forward toward a brighter future."
And with the help of the amazing grace of the of the Methodist Church of Cambodia, their futures burn bright.