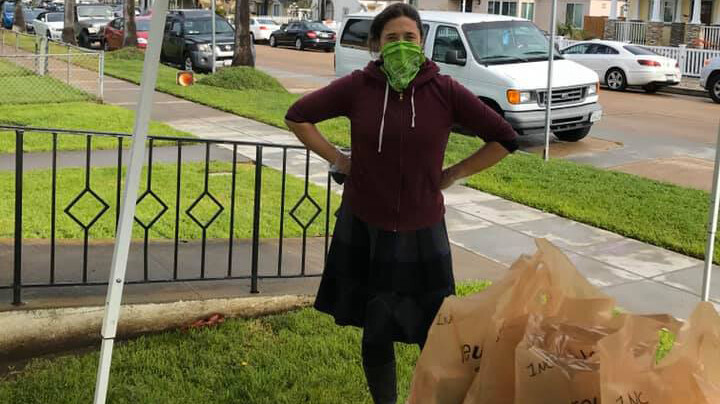 n this time of uncertainty, First Church and the Water's Edge are still finding ways to reach out to each other and the community.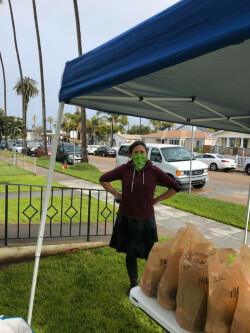 The Loaves and Fishes Food Pantry on the Water's Edge campus, thanks to director and member Marian Hart, has figured out how to continue to serve those most vulnerable by making ready to take bags for their guests. The food pantry opened back up this Friday, with help from regular volunteer Ben, and our own Andrew Polster, serving outside.
With Interfaith Shelter unfortunately closed a few days early due the virus, we still had lots of left over food, including dinner that arrived after our last guest had left. We did not let that food go to waste but shared it with our local fire station and unsheltered neighbors. The firemen were very grateful for the delicious dinner!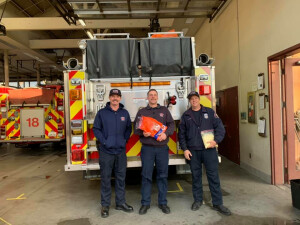 The food ministry team has not stopped either. We have adapted our regular drop off routine for the time being. Pastor Melissa M. Spence and Betty Livingston made this weeks run to the San Diego Food Bank and brought it directly to Wesley UMC, where they are also adapting their distribution plan to still get much need food to the greater community.
Though things are changing and sanitation and physical distancing are necessary, we're adapting, growing and finding new ways in which we can serve. In what ways are you adapting to your own limitations and circumstances to find new ways to serve your church and community?
- Amy Kerrigan
Director of Facilities and Events