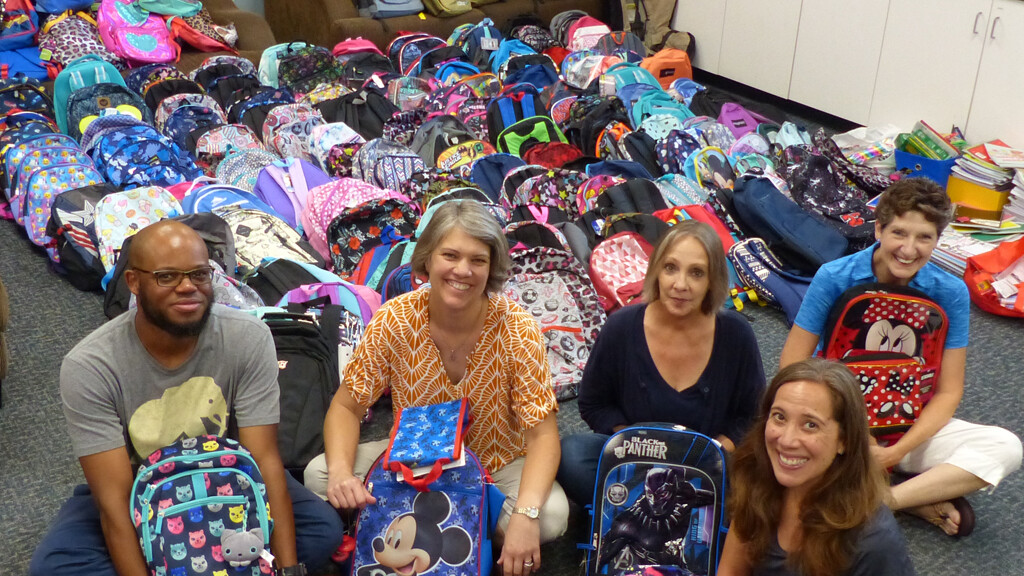 This morning at First United Methodist Church of San Diego, Cherokee Point Elementary Principal, Ms. Quyen Corral, participated in our worship service; she came for the express purpose of thanking our congregation for the support First Church members provide its 500 students and donations of new backpacks at the beginning of the school year; an otherwise costly expense for many of the parents doing their best to survive under economically challenging circumstances.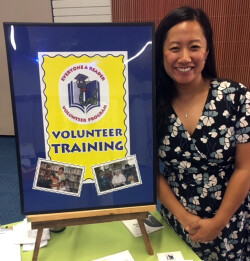 Ms. Corral's story is inspiring and magnificent — and, an American story.
Her parents left Vietnam at the end of the war, searching for a better life. With 50 refugees they were on a small boat that encountered engine problems and was adrift on a vast ocean. A Japanese merchant ship came to their rescue, the captain welcoming the 50 aboard his ship bound for Japan. Ms. Corral's mother was expecting and Quyen was subsequently born in Japan. Thanks to the hospitality of nuns and the Catholic Church, Quyen's family survived, and in time came to America, where she grew up, attending public schools, graduating from an American university, becoming a teacher in the San Diego Unified School District, and now principal at Cherokee Point.
Recently, Ms. Corral went back to Japan to meet the nuns who had befriended her and her parents; nuns she didn't really know, because she was so young when her family came to these shores, but it was important for Quyen to see and thank them. She also wanted to meet the captain of the merchant ship that saved the lives of 50 souls lost and adrift in the Pacific. But she was not able to locate him, despite her best efforts, but, to her distress, learned the captain was fired for his act of compassion and heroism, because Japan then had a law which forbade such acts of mercy involving Vietnamese boat people.
It was in that spirit, evidencing the grace of saying thank you, Ms. Corral came this morning to First Church.
Trust me when I tell you, Quyen Corral is one impressive young woman.
And, let this serve as another reminder of the good and great deeds done by churches and faith communities; deeds critical to the social stability of our society.