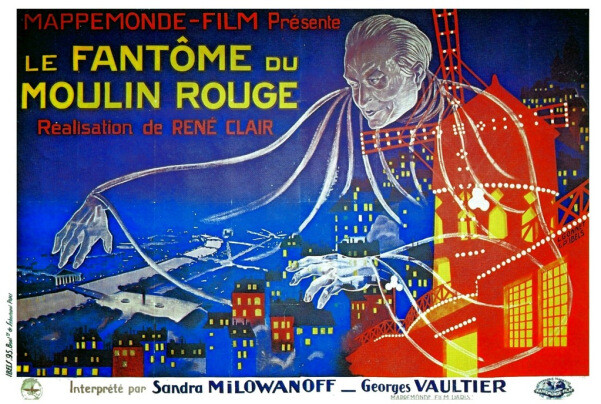 Sunday, October 10, 2021
7 PM – Sanctuary
& live-streamed here
Silent Movie: The Phantom of the Moulin Rouge
Jaebon Hwang, Organ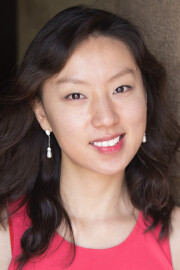 The Phantom of the Moulin Rouge (1925) was the first feature-length film that René Clair directed. A somewhat messy mix of melodrama and fantasy, this early work of Clair offers scattered humor and eccentricity. The lively sequence in the Moulin Rouge captures the decadence and "joie de vivre" of the era brilliantly.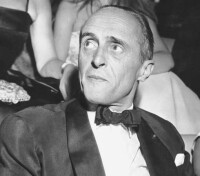 René Clair (1898-1981) was widely regarded as one of the world's top filmmakers based on the strength of silent films like Paris qui dort (1923) and the universally acclaimed comedy An Italian Straw Hat (1927), as well as a quartet of early sound films that were worldwide hits: Under the Roofs of Paris (1930), Le Million and À nous la liberté (both 1931), and Quatorze juillet (1934). Clair was famously skeptical about the advent of sound in film, fearing that it would mean the loss of a certain aesthetic that had developed and of which he himself was a strong partisan. He went to England and then Hollywood, where his work was less successful. Returning to France after World War II, he made Le silence est d'or (1947), La beauté du diable (1950), Les belles de nuit (1952), and Les grandes manoeuvres (1955). He was the first filmmaker elected to the French Academy (1962), and died in Paris.
Audience members are required to wear masks while inside the Sanctuary
A reception will follow the performance on Linder patio.

Offering
You may support this concert and/or our music series by donating online at
www.fumcsd.org/musicseries
Sponsored by the Cultural Events Committee