In the heart of San Diego's Mission Valley community, we are a congregation that welcomes all people. Whether you're looking for grief support groups or ministries, giving opportunities or current events in our community, First United Methodist Church San Diego has something for you.
To help you get to know us better, we offer information on everything from our FUMCSD staff, ministries and worship services to where to find us. If you would like to learn more about who we are, please scroll down and get to know our diverse and knowledgable team. On our FUMCSD team, you will find our Pastors, Spiritual Growth leaders, Music Ministry staff, Administration, Communications leaders, Facilities staff, and our Children's Growing Center staff. Please feel free to contact us with any questions or comments. Our FUMCSD staff looks forward to hearing from you.
Filter By: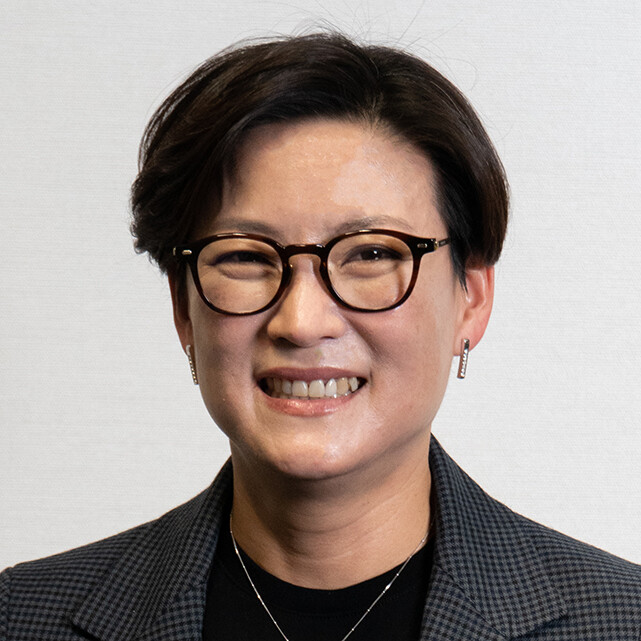 Rev. Dr. Hannah Ka
Pastor of Discipleship
office: 619-297-4366 ext. 130
Through all the formative and transformative years of my life, I've experienced God's creating, re-creating, and redeeming grace. I humbly confess that God is the sustaining and sanctifying power in my life beyond my willpower and capacity. The road to Christian wholeness is long and challenging. And, I know that God is calling us all towards perfect love. God is continually inspiring me with radical hope because God's grace is all around. We, who are in process together, walk with others in our faith community believing in "the communion of saints" and trusting that God can and will do way more than we dare to ask, or even imagine. As I journey with my siblings in Christ—the One who is God among us—our goal is to strive together and help each other towards wholeness in God.