Sunday, September 03, 2017, 11:30 AM - 3:00 PM
Every Sunday afternoon, Rev. John Fanestil and Pastor Guillermo Navarrete gather with friends from San Diego and Tijuana to celebrate communion at Friendship Park, the historic meeting place on the US-Mexico border, overlooking the Pacific Ocean.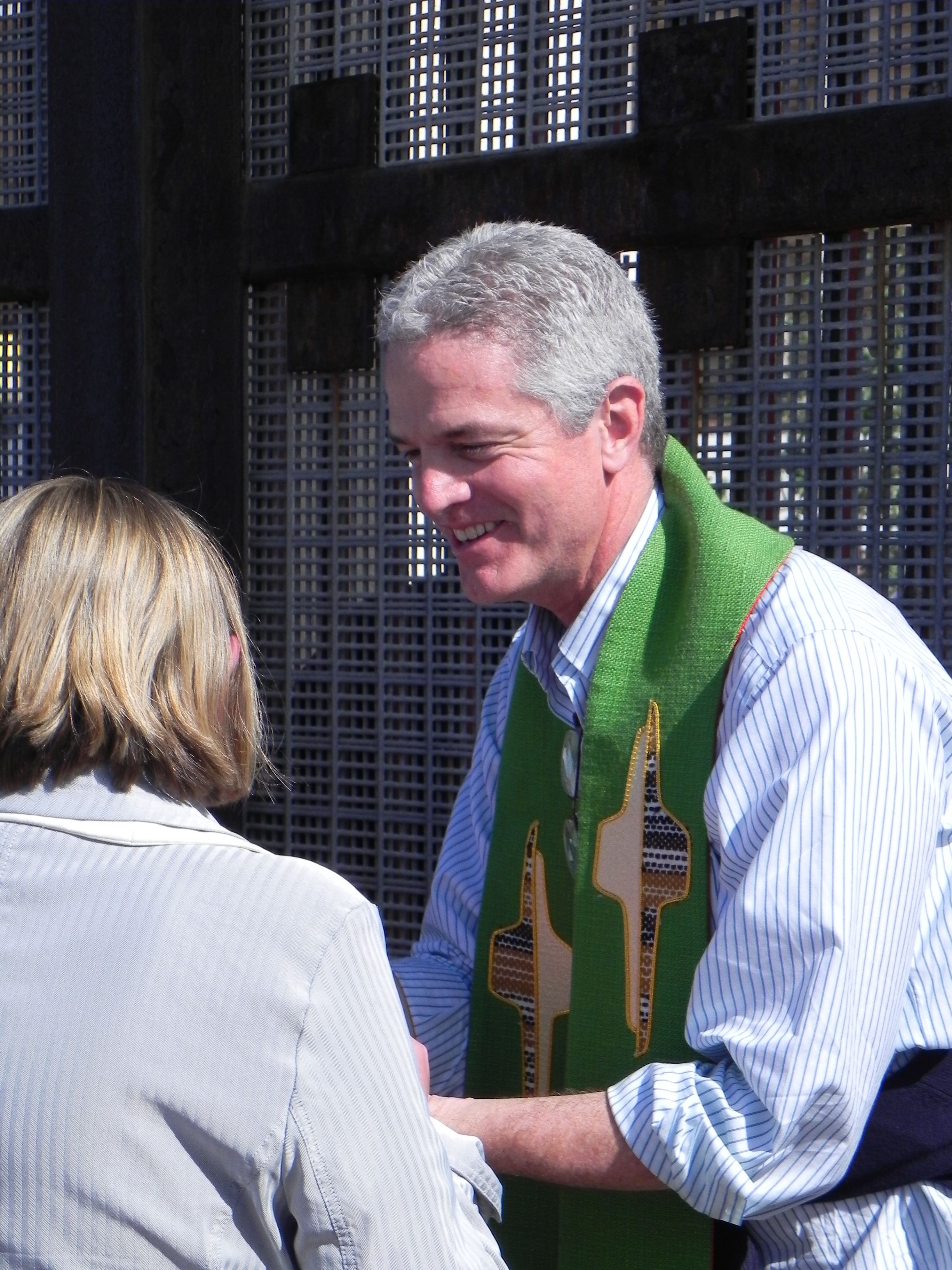 Join Rev. Fanestil and friends as we caravan from First Church to Friendship Park, enjoy a picnic lunch together, and then join in this unique bi-national celebration. To Rev. Fanestil's knowledge, El Faro: the Border Church is the only Christian community in the world that gathers weekly with people standing in two nations.

Carpools will leave at 11:30 AM from Parking Lot P6, here at First Church in Mission Valley. We will return to First Church by 3 PM. Admission to Border Field State Park is $5 per vehicle, so come prepared to drive or share the cost of admission with your carpool.

This is a family-friendly and disability-friendly event. Children and persons with mobility limitations will be able to participate fully. Bring a brown bag lunch and drink, a sun hat and sunscreen and dress comfortably for warm weather.

RSVP by August 20, 2017.
Because we will need to let San Diego Border Patrol know the number of guests we are expecting, your RSVP is required.

Questions? Contact Rev. Fanestil at