Wednesday, April 11, 2018, 11:30 AM - 12:15 PM
Come listen to our pipes!
We invite you to take break in your busy day. Sit down, relax and enjoy the beautiful music played on
a 108-rank, 4-manual Blackinton and Associates Pipe Organ, the largest pipe organ in San Diego County.
SECOND WEDNESDAY OF THE MONTH
11:30 am - 12:15 pM
FIRST CHURCH IN MISSION VALLEY
Each month you'll have a chance to listen to a different organist play a 45-minute free organ concert.
Stay for a light lunch | 11:45 AM - 12:45 PM | $8 RSVP/pay at the door
A hot, healthy lunch will be served cafeteria-style. Make your reservation by Monday same week and pay with cash or check at the door. RSVP in the church office on Sunday mornings, call during business hours (619-297-4366), or email with the names and dates of your RSVP.
April 11, 2018
Dr. Ruben Valenzuela
Director of Music & Organist at All Souls' Episcopal, San Diego, CA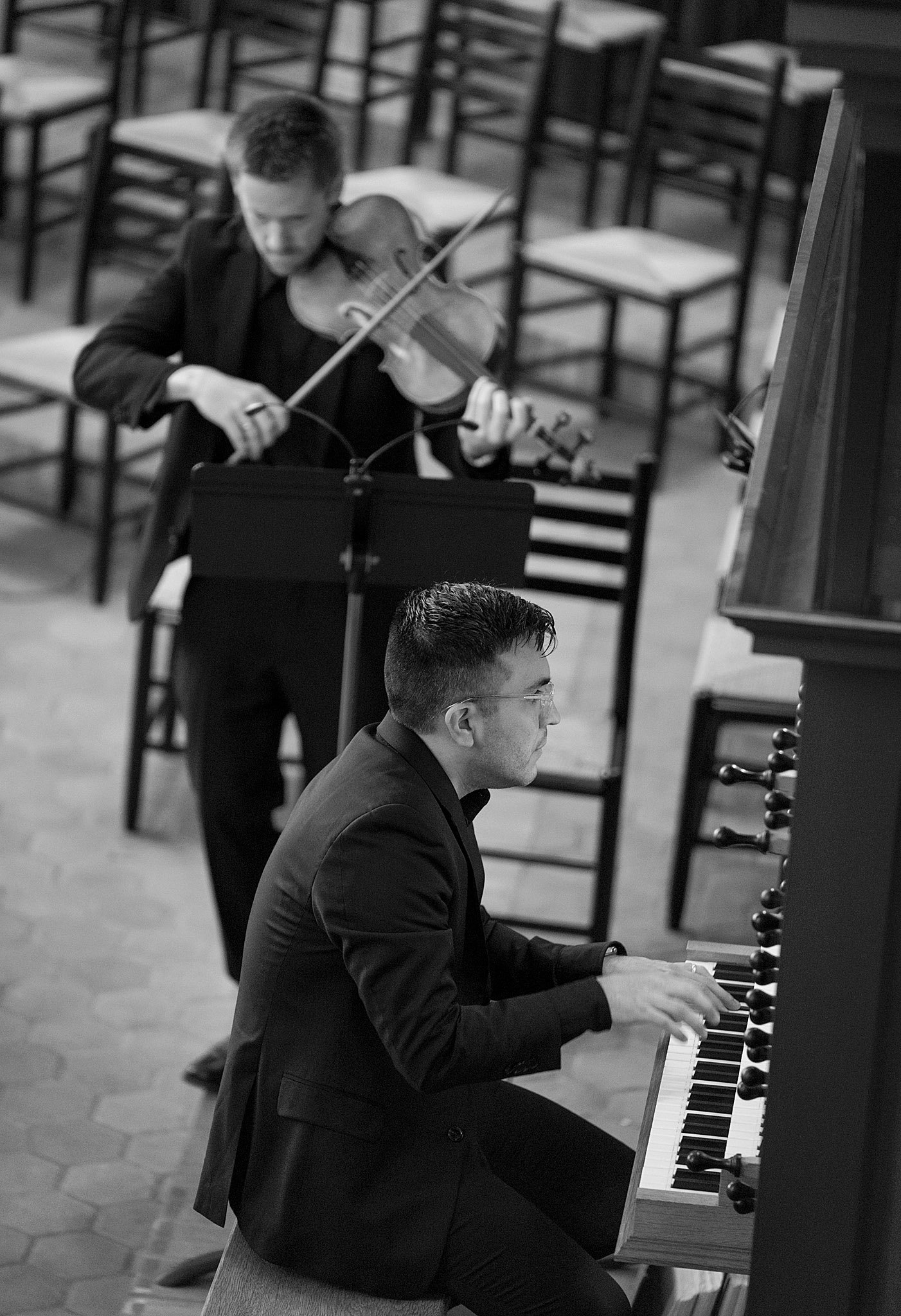 Ruben Valenzuela studied music at Loma Linda University (B.Mus in Church Music & Organ) and San Diego State University (M.A Musicology), and completed a Ph.D. in Musicology/Historical Performance Practice at Claremont Graduate University. He is a member of professional organizations which include the Herbert Howells Society, the Association of Anglican Musicians, the American Guild of Organists, and the American Bach Society. Mr. Valenzuela is also the Founder and Director the Bach Collegium San Diego, one of the premier early music ensembles in the United States. As a musicologist his interests include Novo-Hispanic music (1520-1820) which has led him to undertake research at Mexico City Cathedral. Additional musicological interests include the life and works of J.S. Bach, and the English Choral Tradition as expressed through the Oxford Movement. He is particularly passionate about the role of liturgy and music and its ability to shape the worship identity of a congregation. Mr. Valenzuela is active as a conductor, historical keyboardist, and musicologist and lives in San Diego with his wife Anne-Marie Dicce, and their two children, Clara and David. FOR FURTHER INFORMATION: www.rubenvalenzuela.org