Saturday, April 15, 2023, 10:00 AM - 12:00 PM

Fall 2022 & Spring 2023 Curriculum
The curriculum is dedicated in loving memory of:
Dr. Ben Christensen & Dr. Kathee Christensen
WHO IS MY NEIGHBOR?
Unity in Love: We seek to strengthen commitment to a collective understanding of unity—that we embrace our diversity and turn from divisiveness. This curriculum provides opportunity for renewed and deeper understanding that we are connected to all people. Through expression of our diversity we can become united and "love one another."
Loving Your Neighbor
Join Sheilah Cameron, LMFT and Director of the New Life Counseling Center, as she hosts a work-shop to reflect on how we form community bonds and understand how to be more intentional with loving our neighbors despite our differences. Sheilah will be joined by Dr. Bill Stephenson in the workshop.
Speakers: Sheilah Cameron, LMFT & Dr. Bill Stephenson
Saturday, April 15, 2023
10 AM - 12 noon
Following the workshop, you are invited to stay for optional lunch and conversation. The cost for lunch is $12.
RSVP by 4/13
IF YOU NEED HELP REGISTERING, PLEASE CONTACT THE CHURCH OFFICE 619-297-4366 Ext.100
Location: Linder Hall
First United Methodist Church, 2111 Camino Del Rio S., San Diego, CA 92108
About the speakers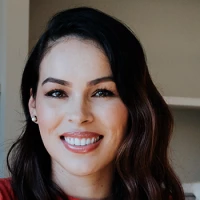 Sheilah Cameron, LMFT, is a joyful mama to three little ones. She is a licensed marriage and family therapist and clinical supervisor who provides psychotherapy to individuals, couples and families throughout California. Her practice focuses on offering perinatal mental health, anxiety and depression management, navigating career satisfaction, faith-based counseling, and grief support. Sheilah specializes in providing treatment to BIPOC/AAPI populations.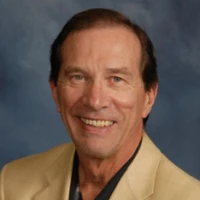 Dr. Bill Stephenson has been counselor to persons diagnosed with life-threatening illness and to those struggling with complicated grief. Committed to the welfare of the whole person in his 27 year private practice, most of his more than 400 clients were children and youth facing a life expectancy of six months or less. This care included a commitment to the client's family for at least 1 year after the loved one's death. Bill participated in the establishment of four hospices and led a special counseling program for a large AIDS hospice in Seattle. He continued his work with a large U.S. insurance company investigating sentinel events such as suicides and suicide attempts in the United States. Bill belongs to a specially trained team of mental health professionals equipped to assist a community that experiences a traumatic event such as a mass shooting. Now retired, he continues to consult, teach and speak on behalf of those who struggle with dying. He is also an award-winning author of four books related to his work with loss and grief.
SDSCS relies on funding from sponsorships and donations.

HOW TO BECOME A SPONSOR TO SDSCS