Saturday, March 04, 2023, 10:30 AM - 12:00 PM

Fall 2022 & Spring 2023 Curriculum
The curriculum is dedicated in loving memory of:
Dr. Ben Christensen & Dr. Kathee Christensen
WHO IS MY NEIGHBOR?
Unity in Love: We seek to strengthen commitment to a collective understanding of unity—that we embrace our diversity and turn from divisiveness. This curriculum provides opportunity for renewed and deeper understanding that we are connected to all people. Through expression of our diversity we can become united and "love one another."
Art & Religion
This SDMA tour and discussion will focus on how religious figures and people of God are depicted in art and how these depictions change due to historical and cultural influences. The tour will focus on the Christian and Muslim faiths.
Speaker: Museum Docent Anne Minteer
Saturday, March 4, 2023
10:30 AM - 12 noon
Location: San Diego Museum of Art, Balboa Park
RSVP by 3/2
IF YOU NEED HELP REGISTERING, PLEASE CONTACT THE CHURCH OFFICE 619-297-4366 Ext.100

Entrance to the Museum is $20 for adults, $15 for seniors and $8 for students. Entrance is free for Museum members.
We'll meet on the front steps to the San Diego Museum of Art in the center of Balboa Park and begin the 10:30 AM till noon walking tour.

About the speaker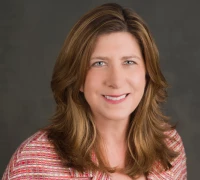 Anne Minteer has been a SDMA docent since 2019 and chairs the museum's Docent Education Committee where she plans and presents programs to enhance understanding of art exhibitions for both youth and adult visitors.
SDSCS relies on funding from sponsorships and donations.

HOW TO BECOME A SPONSOR TO SDSCS