Wednesday, April 12, 2023, 12:10 PM - 1:00 PM
Come Listen to Our Pipes!
This season's Midday Pipes organ series at First United Methodist Church of San Diego will be both in-person in the Sanctuary and online, live-streamed and available on YouTube.
All concerts will begin at 12:15 PM and can be accessed at fumcsd.org/watch-live or at First Church YouTube Channel on the second Wednesday of the month from September through June. We invite you to enjoy this beautiful organ music played by distinguished musicians on the 107-rank, 4-manual Blackinton & Associates pipe organ, the largest in San Diego County. The series is sponsored by the First Church Cultural Events Committee, and each performance will be approximately 45 minutes long.
SECOND WEDNESDAY OF THE MONTH (9/14, 2022 - 6/14, 2023)
12:15 - 1 PM
JOIN US AT FIRST CHURCH OR
WATCH LIVE HERE
Each month you'll have a chance to listen to a different organist play a 45-minute free organ concert. If you missed a concert, you can listen to past concerts HERE

April 12, 2023
Margaret Kvamme - Organist
Organist Emerita, Presbyterian Church of Los Gatos

Prelude in F Major – Fanny Mendelssohn Hensel (1805 – 1847)
Scherzo, Op. 15, No. 4 – Clara Schumann (1819 – 1896), arr. Margaret Kvamme
Ego flos campi – Caterina Assandra (c. 1590 – after 1618)
Fantasy on the Name of Roy Andrew Johnson – Pamela Decker (b. 1955)
Le Cygne (The Swan, from "Le Carnavale des Animaux") – Camille Saint-Säens (1835 – 1921), arr. Ekaterina Melnikova
with Ruth Ann Kvamme, French horn
Sometimes Our Only Song is Weeping (Wayfaring Stranger) – Brenda Portman (b. 1980)
Fiesta – Emma Lou Diemer (b. 1927)
Retrospection – Florence Price (1887 – 1953)
Variations on a Folksong: "Peter, Go Ring dem Bells" (excerpts) – Florence Price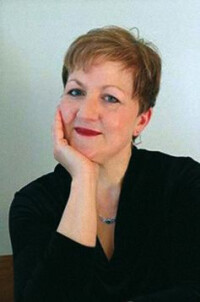 Canadian-born organist Margaret Martin Kvamme has performed extensively throughout the San Francisco Bay Area, in Michigan; New York, Arizona, Nevada and Ontario, Canada. The American Record Guide called her "intelligent and especially sensitive to the lyrical qualities of the music." After graduating from the Eastman School of Music and the University of Michigan, Ms. Kvamme won the 1993 Naples International Organ Festival Competition in Florida. She has directed college, high school, church and community choruses and has taught college courses in music theory and conducting, including four years on the faculty at the University of California at Santa Cruz. She has appeared on the Distinguished Women at the Console Series in Akron, Ohio and the Paul S. Hesselink Series at the University of Nevada, Las Vegas. Among her many California performances were 2 full solo recitals at Stanford University and 2 concerts with the Santa Cruz Baroque Festival. Upcoming concerts for 2022 include St. James' United Church, Montreal; Grace Cathedral, San Francisco; and Methuen Music Hall in Massachusetts. Her debut solo organ album, Sevenfold Gifts, was recorded in 2006 at Holy Cross Church in Santa Cruz and is available on iTunes and at albanyrecords.com. She is represented by Concert Artist Cooperative www.concertartistcooperative.com