Saturday, September 24, 2022, 10:30 AM - 12:00 PM

Fall 2022 & Spring 2023 Curriculum
The curriculum is dedicated in loving memory of:
Dr. Ben Christensen & Dr. Kathee Christensen
WHO IS MY NEIGHBOR?
Unity in Love: We seek to strengthen commitment to a collective understanding of unity—that we embrace our diversity and turn from divisiveness. This curriculum provides opportunity for renewed and deeper understanding that we are connected to all people. Through expression of our diversity we can become united and "love one another."
Who is My Neighbor: A Global Perspective.
Who is inside the sacred circle, and who is out? And who gets to decide? How do various religions, philosophies, and wisdom traditions frame these vital questions? Join us as we explore this ancient and timely challenge.
Speaker: Professor Peter Bolland
Saturday, September 24, 2022
10:30 AM - 12 noon
Following the presentation, you are invited to stay for optional lunch and conversation.
Cost for Lunch: $12. Please RSVP below by 9/22
RSVP
Location: Linder Hall
First United Methodist Church, 2111 Camino Del Rio S., San Diego, CA 92108
About the speaker: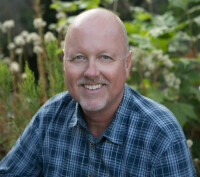 Professor Peter Bolland is the Philosophy and Humanities Department Chair at Southwestern College where he teaches world religions, Asian philosophy, world mythology, and ethics. A columnist for Unity Magazine and author of the upcoming book, The Seven Stone Path: An Every-day Journey to Wisdom, Professor Bolland is a frequent speaker and workshop facilitator at a wide variety of churches, spiritual centers, and learning centers like San Diego Oasis, The Osher Institute of Life Long Learning at SDSU, the Chopra Center, the San Diego Vedanta Monastery, and more. For more information visit peterbolland.com.
SDSCS relies on funding from sponsorships and donations.

HOW TO BECOME A SPONSOR TO SDSCS