Saturday, October 01, 2022, 8:15 AM - 4:00 PM
"To everything there is a season, and a time for every purpose"
Ecclesiastes 3:1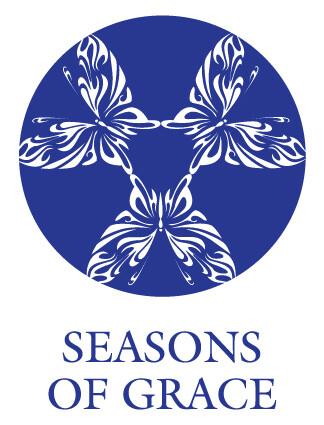 There are unexpected joys and sorrows, blessings and loss through all the stages of our lives. But how do we face these changing seasons with a pilgrim's heart? How do we seek God's grace and transforming presence in the midst of change?
Explore the possibilities for grace in every season of your life with our wonderful speakers, Pastors Lea Booth, Molly Vetter, and Cindy Arntson.
There will be time for fellowship, music and activities, and small group discussions. Enjoy a continental breakfast and lunch with your sisters in Christ. Please come!
Cost is: $40 per person
Registration cost includes continental breakfast and choice of box lunch: vegetarian or turkey from Cupid's Catering. Free childcare with prior notification.
RSVP here by Tuesday September 27, 2022
Retreat Speakers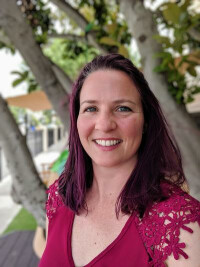 Rev. Lea Booth grew up in Jacksonville, Florida, and is a lifelong United Methodist. She enlisted in the United States Marine Corps in 2004, was stationed at MCAS Miramar as a helicopter crew chief, and served three overseas deployments. After separating from active duty in 2009 as a Sergeant (E5), Lea discerned a call to ordained ministry in the UMC. She received her Master of Divinity degree from Drew Theological School in 2017, and is a Provisional Elder in the California-Pacific Annual Conference. She is currently assigned to Trinity United Methodist Church in San Diego.
Lea is dedicated to helping Christians to grow in their relationship with Christ and in living out their faith in the world around them. She lives in North Park with her husband Josh and their daughter, a hound mutt, and two ginger tabby cats. She loves good coffee, good books, and spending time outside.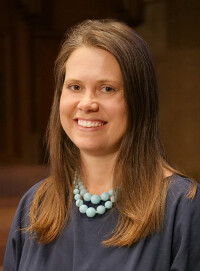 Rev. Molly Vetter is passionate about many things: building community with unlikely and diverse people, making the church more boldly welcoming, and caring for the earth. She was appointed Senior Pastor of Westwood United Methodist Church in 2019. She's excited to serve a congregation with such a rich legacy of thoughtful engagement on social issues and such an incredible worship space in which to connect to the grace and mystery of our God.

Before coming to Westwood, she served for several years as lead pastor of Redondo Beach First United Methodist Church, and for 11 years as an Associate Pastor at San Diego First United Methodist Church. Molly received her Masters of Divinity from Claremont School of Theology in 2001. Commissioned as an Elder in 2001, she was ordained in full connection in 2004.
.
Outside of the local church, she's enjoyed working with District Junior High Camps and Strength for the Journey, a retreat for adults living with HIV/AIDS in San Diego County. For many years, she led a weekly Bible study at the San Diego Rescue Mission Women and Children Center, and she has also guided Bible studies and taught classes for the California-Pacific Annual Conference and San Diego State University. She currently volunteers as the Communications Coordinator for the Grain Place Foundation, a non-profit that will inherit and continue her family's organic farm in central Nebraska. Molly lives with her husband, Matthew Parker, and their son Jonah.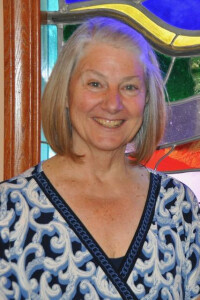 Rev. Cindy Arntson was born in Inglewood, CA and moved to SD while in second grade. She lived primarily in the El Cajon/La Mesa area and graduated from Monte Vista High School. After graduating from San Diego State University with a Bachelors of Science in Nursing, she worked as a registered nurse at Children's Hospital for 16 years.
Cindy experienced her call to ministry while she and her family were attending La Mesa First UMC. She commuted from La Mesa to Claremont School of Theology for five years to get her Masters of Divinity. She was ordained in 1996.
She served as associate pastor at Foothills UMC in La Mesa for 8 years with Rev. John Farley. For 9 years, she was solo pastor at North Coast UMC in Oceanside. She served as solo pastor at Community UMC Julian for 8 years before her retirement on July 1, 2021.
In 1978, Cindy married Harvey Arntson. They have two daughters, Katie and Darin. Cindy and Harvey are happy to retire in Julian where they have many friends and connections to the community. They enjoy the beauty of the mountains and the four seasons, and the slower pace of life. Cindy works one to two days per week at a local tea shop where she is the primary cookie baker.