Wednesday, April 07, 2021, 7:00 PM - 8:30 PM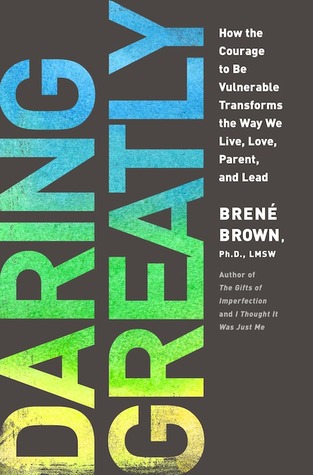 I hope you have enjoyed reading Brené Brown book entitled, Daring Greatly, during this Lenten season. If you haven't yet started, there's still time. Here's what the book is about: "In our daily lives, we experience uncertainty, face risks, and deal with a variety of emotions, which can produce fearlessness when we learn to be vulnerable and dare greatly. Based on twelve years of pioneering research, Brené Brown PhD, LMSW, dispels the cultural myth that vulnerability is weakness and argues that it is, in truth, our most accurate measure of courage."
You'll have an opportunity to unpack and explore the impact of this book with others in a zoom meeting where we will break into discussion groups and be guided by some thoughtful questions. The zoom meeting is on Wednesday, April 7, at 7-8:30 PM and requires registration. Once registered, you will receive the zoom link. Prior to the event, I will send you the questions for discussion.
RSVP by April 5