Every Wednesday, from 09/16/2020 to 10/07/2020, 10:30 AM - 11:30 AM
Pastor's Bible Study "Respectful Grace and Graceful Respect" Led by Rev. Dr. Hannah Ka from September 16 - October 7. Wednesdays, 10:30 - 11:30 AM via Zoom.
The Zoom link will be sent to your email prior to the event. Please be sure you are using a device with audio and video capabilities, and download Zoom in advance of the class.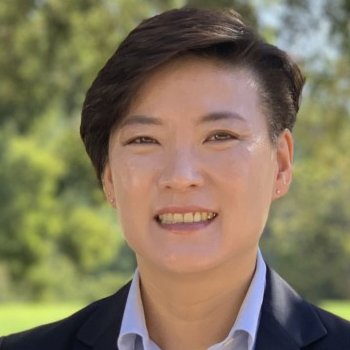 Rev. Hannah focuses on ecclesiology as she leads us in a Bible study on the value of each person in God's kin-dom on earth, our relationships within the faith community, communal transformation and spirituality and the mission of the Church.
Respectful Grace and Graceful Respect
9/16 - Personhood: the value of each person in God's kin-dom on earth
John 3:1-20
9/23 - Community: our relationship within the faith community
1 Corinthians 12:12-27; John 15:1-5
9/30 - Spirituality: communal transformation
Acts 10:19-36; John 15:7-17
10/7 - Mission of the Church: new direction for our work in our communities
John 21:1-19