Every Sunday, from 06/28/2020 to 08/09/2020, 11:00 AM - 12:00 PM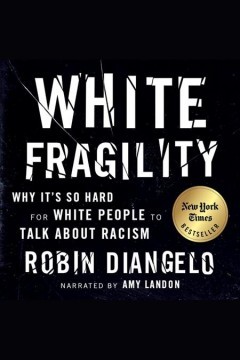 New Life Counseling Center Director & Psychotherapist, Sheilah Cameron will be leading a 6-week, virtual book study on Robin DiAngelo's White Fragility.
This New York Times best-selling book explores the counterproductive reactions white people have when their assumptions about race are challenged, and how these reactions maintain racial inequality.
The study will be held on Sundays from 11 AM-noon, beginning June 28, (skipping July 12) and ending on August 9.
This study will have a cap of 10 registrants, in order to take care in dealing with this sensitive subject matter. Please purchase your own book asap, and consider a Kindle or audio version if the title is on backorder.
Your Book Study is Full - Add your name to the Waitlist