Sunday, June 04, 2023, 1:00 PM - 2:30 PM
The headlines scream "ANXIETY EPIDEMIC" and teens are feeling the pressure: in school, with peers, online, and at home. How can we cope with all this stress?
Please share this workshop with any parents of teens that you know.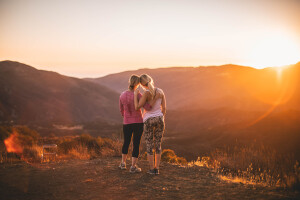 Join us for this FREE community workshop to discuss healthy strategies for managing anxiety, depression, and the daily grind in this confusing post-pandemic world. Teens and their parents will have separate workshops to zero in on the issues that matter most to each.

Parents will learn protective factors to maintain a healthy mental outlook, how to be a stable, grounding force in your family unit, and what are the warning signs that extra help is needed.

Young people will discuss the unique pressures facing their generation, from the drama of friendships, academics, and full schedules to big question marks around economic uncertainty, political upheaval, and the future of our planet.

Both workshops will be held concurrently with a mental health professional who specializes in youth wellness. Bring your questions and concerns; you will leave prepared to have fruitful conversations in your family about promoting everyone's mental well-being.

Please RSVP by Saturday, June 3.
Light refreshments will be provided. This event is produced in collaboration with WE Youth and the New Life Counseling Center.
Leading the workshop for the teens:
Hannah Skogebo, BS, MFTT is a Marriage & Family Therapist Trainee in her final year of clinical training at Point Loma Nazarene University. She is passionate about providing preventative mental health care to teens, children, and parents. Hannah has experience with individuals, children, couples, and families of all ages. Currently, she works at an inpatient behavioral health hospital providing individual, family, and group counseling.
Leading the workshop for the parents:
Sheilah Cameron is a Licensed Marriage and Family Therapist who provides therapy services to individuals, couples, and families in San Diego and throughout the state of California. Sheilah completed her undergraduate studies at San Diego State University (SDSU) with degrees in Psychology and Counseling & Social Change. Sheilah continued at SDSU to obtained her Master of Science Degree in Counseling with a specialization in Marriage and Family Therapy. Sheilah's clinical focus has been on stress management, spirituality, body image, depression, and young-adult issues. Sheilah has conducted research in the areas of: body image dissatisfaction, military family distress, and the effects of sexual trauma.