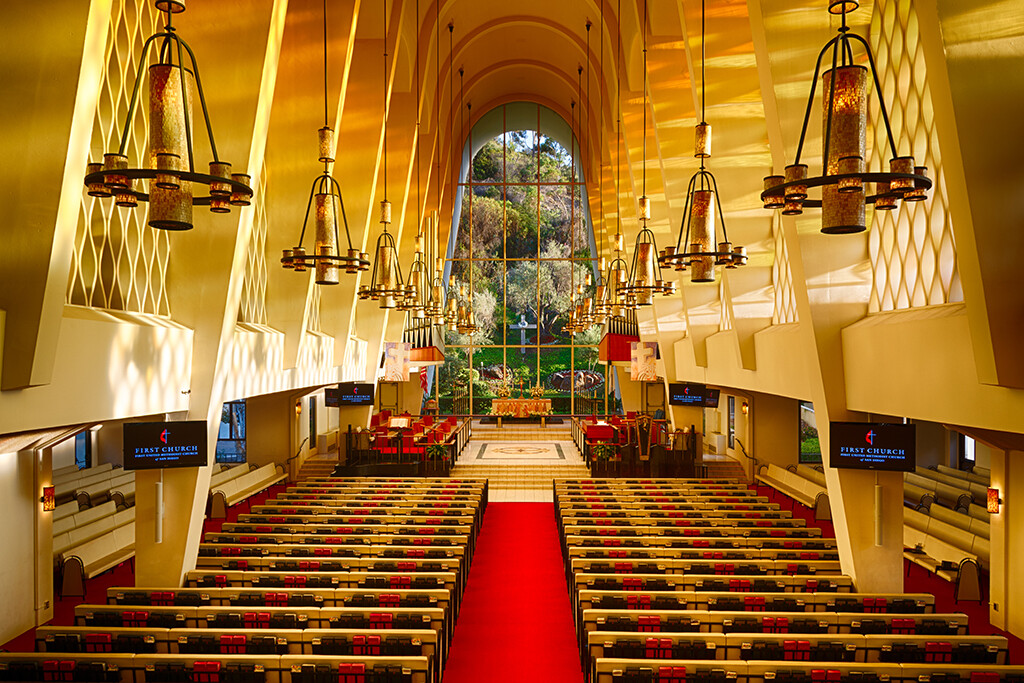 Every Sunday, 10:30 AM - 12:00 PM
SUNDAY MORNING 11 AM WORSHIP
This service is supported by FUMCSD's various music ensembles—Chamber Choir; Jubilee Singers; Youth Choir; Youth Chime Choir; Children's Choir; Handbell Choir; Section Leaders—in rotation. ( The Chancel Choir will continue to support the 9 AM service every Sunday).
Sundays, 11 AM (In-person) Please arrive early.
Traditional Sunday Service
Childcare for infants to pre-school, Kids/Students First activities are offered at the 9 AM service until 10 AM. Students First meet from 10:30 - 11:30 AM. We encourage children to sign up to be acolytes and students to volunteer to serve as liturgists for either worship services.
This worship allows people who are in person to worship together, experiencing the transcendence of the divine through the architectural elegance of the sanctuary, the inherited sacred music of faith, a relevant message that connects the ancient scriptures with our current experience.
Come early!
For those who are joining us in-person, we invite you to arrive 30 minutes early for outdoor fellowship prior to arriving in the pews, and to stay awhile after services for more outdoor fellowship. Coffee and donuts are served on the patio from 10 - 11 AM.