Sunday, March 05, 2023, 9:00 AM - 11:00 AM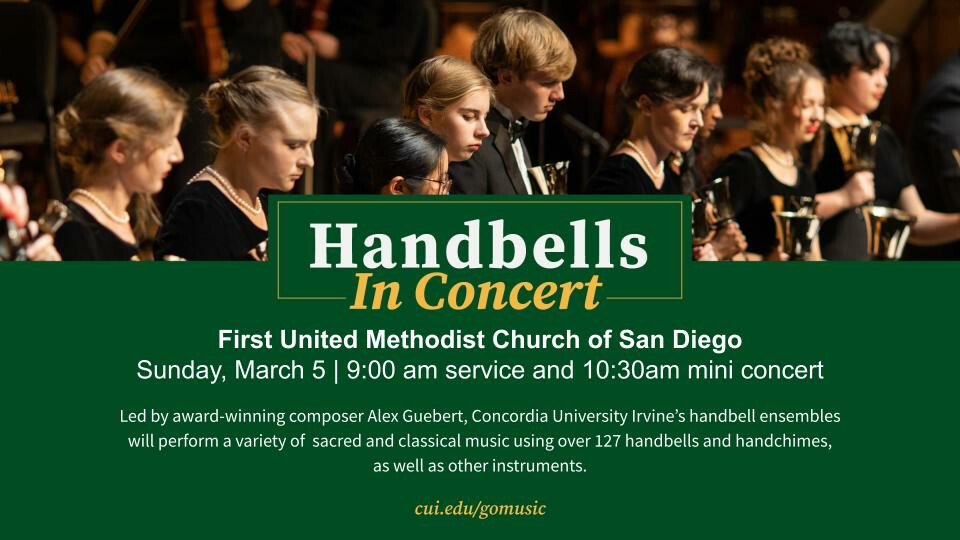 Hear us at the 9 AM service and 10:15 (note the changed time) AM mini-concert in the Sanctuary!
Join us for an exciting concert of virtuosic handbell music! Led by award-winning composer Alex Guebert, Concordia University Irvine's handbell ensembles will perform a variety of music – sacred, classical, modern, and popular – using over 127 handbells and handchimes, as well as other instruments. The Concert Handbells and Spirit Bells are the touring ensembles of Concordia, representing a program that has become highly respected internationally for its performances and preparation of handbell musicians and directors.