Every Thursday, from 02/09/2023 to 03/02/2023, 3:00 PM - 4:00 PM
Are you ready to take the next step to discover what God is doing in our world?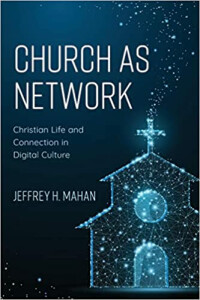 Rev. Trudy invites you to be a part of a book study that takes a deep look at the church's history, this cultural era, and the opportunities that are afforded the Church. The book is entitled "Church As Network: Christian life and connection in the digital culture" by Jeffrey Mahan. We will read it together, pausing for discussion every two chapters, for four weeks, beginning February 9 through March 2.
The book is available for purchase online as hardcopy or Kindle. A few copies will also be available at church.

via Zoom on Thursday afternoons from 3 - 4 p.m.