Food Ministries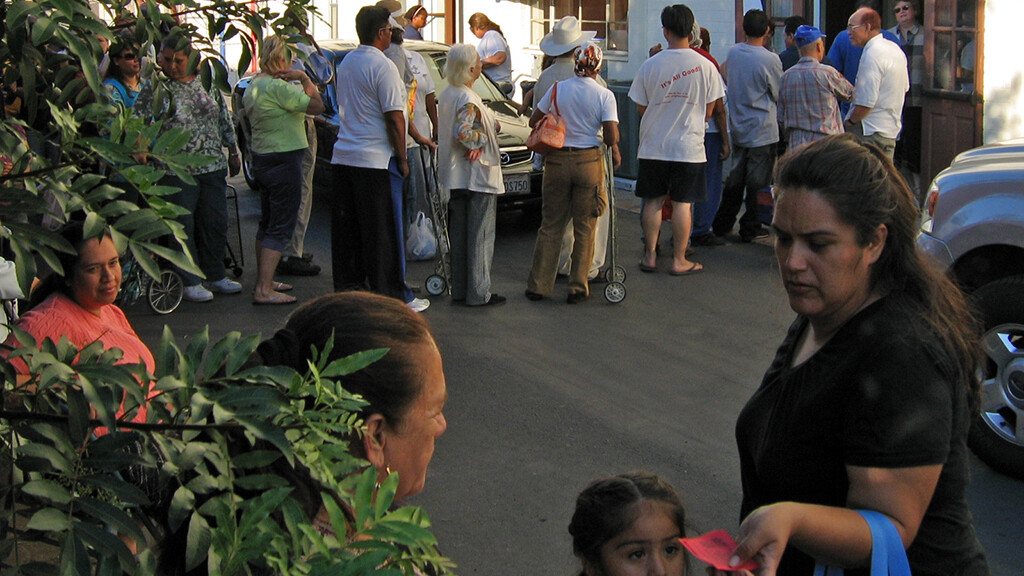 Wesley Food Ministry
The Food Ministry continues to support the Wesley United Methodist Church's program during this pandemic. We are purchasing food from the Food Bank and delivering it directly to Wesley. We also have volunteers picking up milk, eggs, bread, etc. from various stores for Wesley and they also deliver donations dropped off at our church. Wesley is now distributing food to families five days a week. Your monetary contributions continue to be needed. Thank you so much. We always need more volunteers.
Make online donations to Wesley Food Ministry
Ocean Beach Emergency Food, Inc.
Ocean Beach Food Ministry
Ocean Beach Emergency Food, Inc. (OBEFI) has operated in the OB community for 42 years, providing necessary food distribution to those in the area who are food insecure. We distribute food from the Saratoga side of the OB campus every Monday from 9:30 AM - 12:00 PM. We are always looking for volunteers to help pack bags and distribute food on Mondays from 9:00 AM- 12:00 PM and on Wednesdays from 9 AM - 11 AM to help pack bags.
Make online donations to OB Food Ministry