Filter By: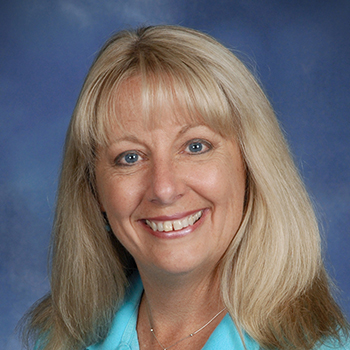 Holly Watt
Director, Communications
office: 619-297-4366
"I'm where I'm supposed to be."
Upon earning her BA from the University of Wisconsin-Whitewater in her home state, Holly traveled and lived in Colorado, Oregon and New York, working in news publishing, advertising, design, and public relations. She then moved to San Diego and worked with several small design studios in client and vendor relations.
After marrying her husband, Bill, and starting a family, the Watts joined First Church and immersed themselves in the life of the congregation. Holly became a member of a committee that assisted the communications department with strategic planning and outreach.
At the onset of the Great Recession, with the prospects of remaining gainfully employed dimming, Holly found herself at a committee meeting where First Church Communications Director, John Imel, announced his retirement. Weeks later, she began her work at First Church filling that vacancy.
"I now see all the dots connected. God's plan, as they say."
Holly enjoys many creative and crafty pursuits, travel, and time with family and friends. You can find her with Bill in their backyard garden, camping, or posting videos of their two cats.