The Proud United Methodist Alliance (P.U.M.A.) is a group of LGBTQIA+ individuals and Allies at First United Methodist Church in San Diego and Ocean Beach.
Our vision is multi-faceted, but our focus is to do the work of the church following the teachings of Jesus, grow in our faith and support one another unconditionally.
First Church is a reconciling Methodist Church which means we welcome and embrace LGBTQIA+ clergy. We also perform same-sex marriages, and no one is refused a place at our Communion Table. Our doors are open to everyone – no one is excluded.
We are a small, but welcoming group. We invited our congregation to walk with us in the San Diego Pride Parade, and they showed up with love, compassion and open hearts. The experience drew us closer as a church and as friends.
If you're looking for a place to find love, compassion, acceptance and a safe place to grow in your faith, please come visit us on Sunday morning at 9 and 11 AM in Mission Valley (2111 Camino del Rio South, San Diego, CA 92108) or 10 AM at the Water's Edge Church in Ocean Beach (1984 Sunset Cliffs Blvd
San Diego, CA 92107).
If you would like more information or want someone to talk to please contact the PUMAs here
Don't miss this Upcoming Event!

The Trevor Project Ally Training
The Trevor Project is the world's largest suicide prevention and crisis intervention organization for LGBTQ (lesbian, gay, bisexual, transgender, queer, and questioning) young people.


Sunday, October 9 | 12 - 1:30 PM | Mission Valley Campus, Linder Hall | $15 (lunch) | free childcare

RSVP here

We are excited to welcome a representative from the Trevor Project as they offer our church and community an Ally Training. This training is designed to create dialogue around being an adult ally for LGBTQ youth by informing participants about common terminology, the "coming out" process, and challenges at home, in school, and the community. The Trevor Project provides 24/7 crisis support services to LGBTQ+ young people, and this ally training can help us support the young people around us in practical and life-saving ways. Learn more at www.thetrevorproject.org

A simple lunch will be offered before the training, and we hope to have many people participate both from our multi-site church and as a resource to the broader San Diego community.
About the Speaker: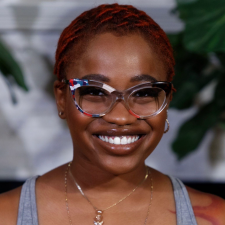 Penelope French (she/they) is the Public Training Manager at The Trevor Project, the world's largest suicide prevention and crisis intervention organization for LGBTQ youth. She travels the country providing life-saving and life-affirming training for youth serving professionals. In addition, Penelope educates corporations, municipalities, and organizations on LGBTQ competent suicide prevention, active allyship, interfaith relations, and creating inclusive, intersectional environments supportive of LGBTQ people. Penelope identifies as a Black Genderqueer Womanist Spiritualist Activist. She is a community organizer with The Movement For Black Lives and a space curator for the LGBTQIA community in Atlanta, GA where they reside. She has 15 years of experience facilitating on intersectional topics from Anti Blackness, political education, to Black Queer Feminism. She also served as a youth pastor for 12 years. She is committed to the full self expression, liberation, and healing of all creation. She received her Bachelors in Media Information from Michigan State University and her Masters of Religious Leadership from Candler School of Theology, Emory University with concentrations of interfaith and intersectionality. They have a dog named Stokely, and is a revolutionary soul singer and songwriter.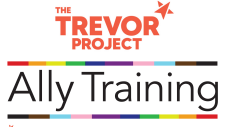 ---
What is it like to be a Christian and Gay?
Maybe you recognize yourself in Barbara's story?