Every Friday, from 10/06/2017 to 11/03/2017, 1:00 PM - 5:00 PM
October 1 - November 5
Fridays, 1-5 PM
Saturdays, 10 AM - 4 PM
Sundays, 9 AM - 1 PM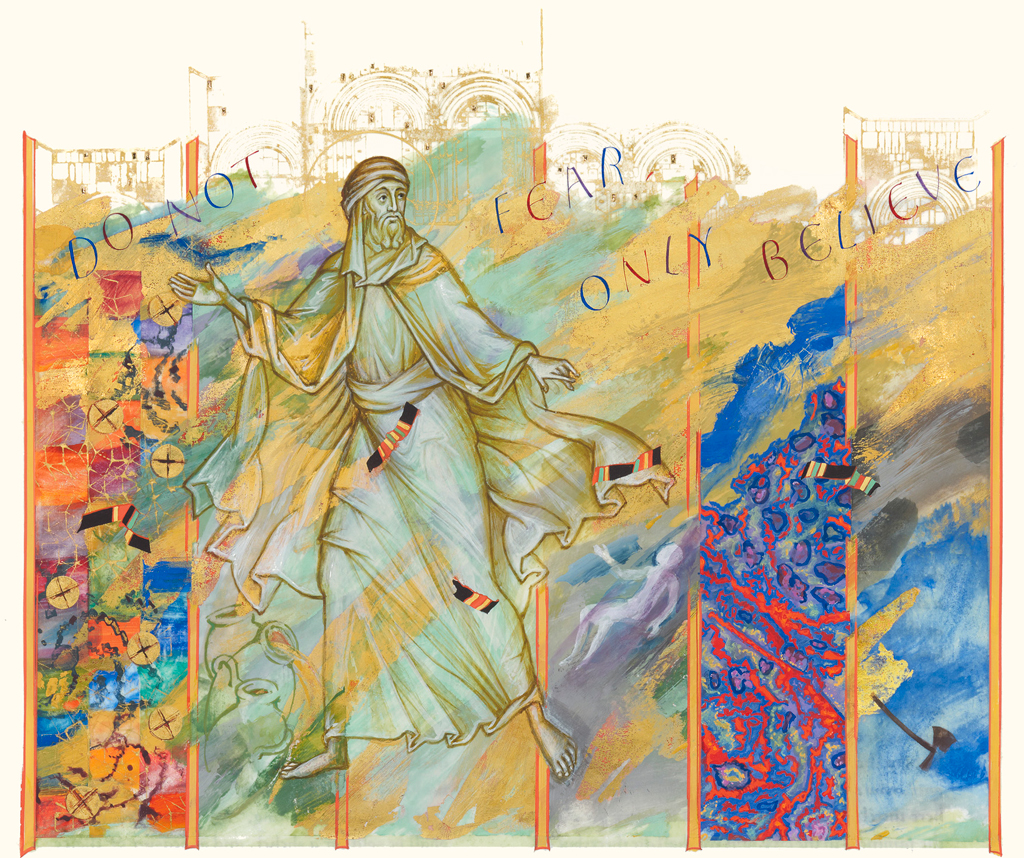 In 1998, Saint John's Abbey and University commissioned renowned calligrapher Donald Jackson to produce a hand-written, hand-illuminated Bible. In 2011 San Diego School of Christian Studies and First Church exhibited 25 prints from The Saint John's Bible. We again invite you to explore 25 new prints from this work of art that unites an ancient Benedictine tradition with the technology and vision of today, illuminating the Word of God for a new millennium.
Docents from First Church will be your hosts as you enjoy the prints from The Saint John's Bible at your leisure. An introductory video, chronicling the origins of the project, and the struggles of the commissioned calligrapher, Donald Jackson, to complete it, will show every hour.
PHOTO: Elisha and the Six Miracles, Donald Jackson in collaboration with Aidan Hart, 2010, The Saint John's Bible, Saint John's University, Collegeville, MN, USA. Used by permission. All rights reserved.
Presented by First Church and the San Diego School of Christian Studies.
Explore these special lectures and events:
ILLUMINATING THE WORD OF GOD FROM THE MIDDLE AGES TO TODAY
Dr. Elizabeth Morrison, Getty Museum
Sunday, October 8, 2017
THE BIBLE & THE VISUAL ARTS
Dr. Lori-Anne Ferrell, Claremont Graduate University
Sunday, November 5, 2017
antique bible roadshow
DISCOVER THE SENTIMENTAL VALUE OF YOUR FAMILY'S HEIRLOOM BIBLE
WANT TO BRING A BIBLE TO THE ROADSHOW?
Dr. Lori-Anne Ferrell & Rev. John Fanestil, Ph.D.
Saturday, November 4, 2017
1 - 5 PM