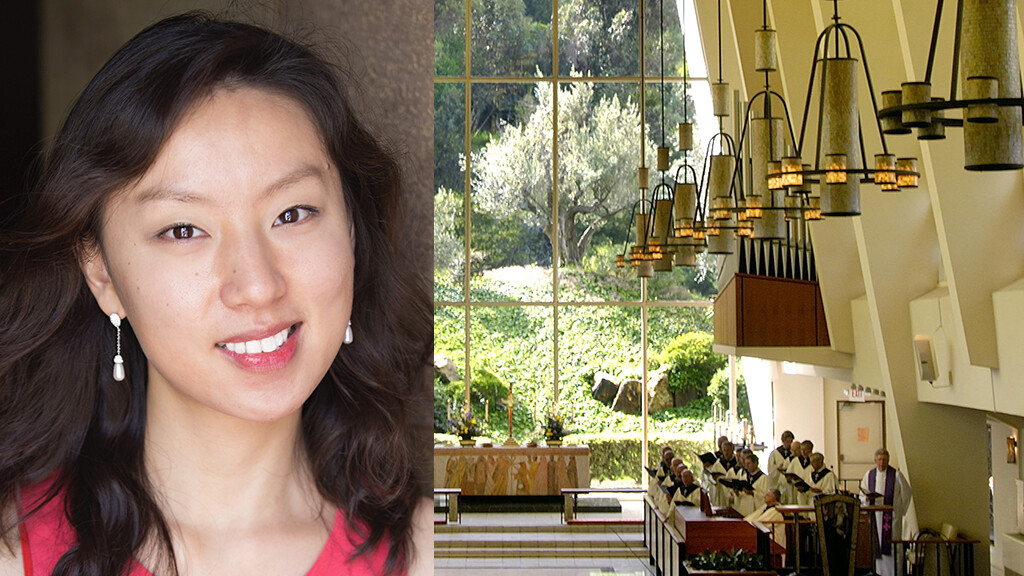 Wednesday, April 13, 2022, 12:15 PM - 1:00 PM
Come listen to our pipes!
This season's Midday Pipes organ series at First United Methodist Church of San Diego will be both in-person in the Sanctuary and online, live-streamed and available on YouTube.
All concerts will begin at 12:15 PM and can be accessed at fumcsd.org/watch-live or at First Church YouTube Channel on the second Wednesday of the month from September through June. We invite you to enjoy this beautiful organ music played by distinguished musicians on the 108-rank, 4-manual Blackinton & Associates pipe organ, the largest in San Diego County. The series is sponsored by the First Church Cultural Events Committee, and each performance will be approximately 45 minutes long.
Second Wednesday of the month (through 6/8, 2022)
12:15 - 1 PM
Join us at first church or watch live here
Each month you'll have a chance to listen to a different organist play a 45-minute free organ concert. If you missed a concert, you can listen to past concerts here
Each month you'll have a chance to listen to a different organist play a 45-minute free organ concert.
April 13, 2022
Jaebon Hwang
Director & Organist of Music Ministries at First United Methodist Church, San Diego
Dr. Jaebon Hwang presents a Holy Week-themed organ concert. The program starts with music that celebrates Jesus' triumphant entry into Jerusalem and ends with dramatic music that sensitively portrays the Passion of Jesus Christ.

Palm Sunday Alex Wyton
(1921-2007)
Choral Fugue on Hosanna Filio David Jeanne Demessieux
(1921-1968)
Contemplation on "Wondrous Love" Rebecca Groom Te Velde
(b. 1956)
O Lamm Gottes, unschuldig, BWV 656 Johann Sebastian Bach
(1685-1750)
Come Sweetest Death, Come, Blessed Rest Johann Sebastian Bach
Arr. Virgil Fox
(1912-1980)
"Crucifixion" from Symphonie-Passion, Op. 23 Marcel Dupré
(1886-1971)
Cantabile on "Stabat Mater" Jeanne Demessieux
The Women at the Tomb Dorothy Papadakos
(b. 1960)
Jaebon Hwang is Director of Music Ministries & Organist at First United Methodist Church of San Diego. Previously she has served as Organist at Westwood United Methodist Church and Assistant Organist at First Congregational Church of Los Angeles.
Awarded Fellow of American Guild of Organists in 2011, she completed her Doctor of Musical Arts in Organ Performance at the University of Southern California in 2019. Prior to her studies in organ, she earned degrees in Composition and Scoring for Film & Multimedia from Korea National University of Arts and New York University respectively.
She participated in the recording of an album of the "Hollywood Epic Brass" with in-demand studio musicians in 2014 and has worked with such prestigious organizations as Los Angeles Opera, Los Angeles Master Chorale and San Diego Symphony. Featured at the West Region Conventions of the American Guild of Organists in 2017 and 2019 and at the AGO OrganFest 2021, Dr. Hwang maintains an active performance schedule as a recitalist and as a collaborative artist.