Wednesday, April 07, 2021, 12:15 PM - 1:15 PM
First Church continues its Wednesday Midday Gathering program in this time of social distancing -- virtually! Make plans to join via Zoom video conferencing and enjoy the company of friends while hearing from a variety of speakers we've line up for this spring series. The programs will begin at 12:15 PM.
RSVP by Monday, 4/5
4/7 Program: Butterflies with Pam!
Speaker: Pam Meisner, founder of Ms. Smarty-Plants™, Director of Operations & Programs at The Water Conservation Garden.
The delicate butterfly is a muse for poetry and gardening alike. Did you know butterflies have fascinating adaptations that help them to survive and thrive? In this zoom visit, Pam Meisner , Director of Operations and Programs, shares her firsthand encounters with butterflies drawn from the annual Butterfly Releases she leads as her teaching character, Ms. Smarty-Plants, at The Water Conservation Garden.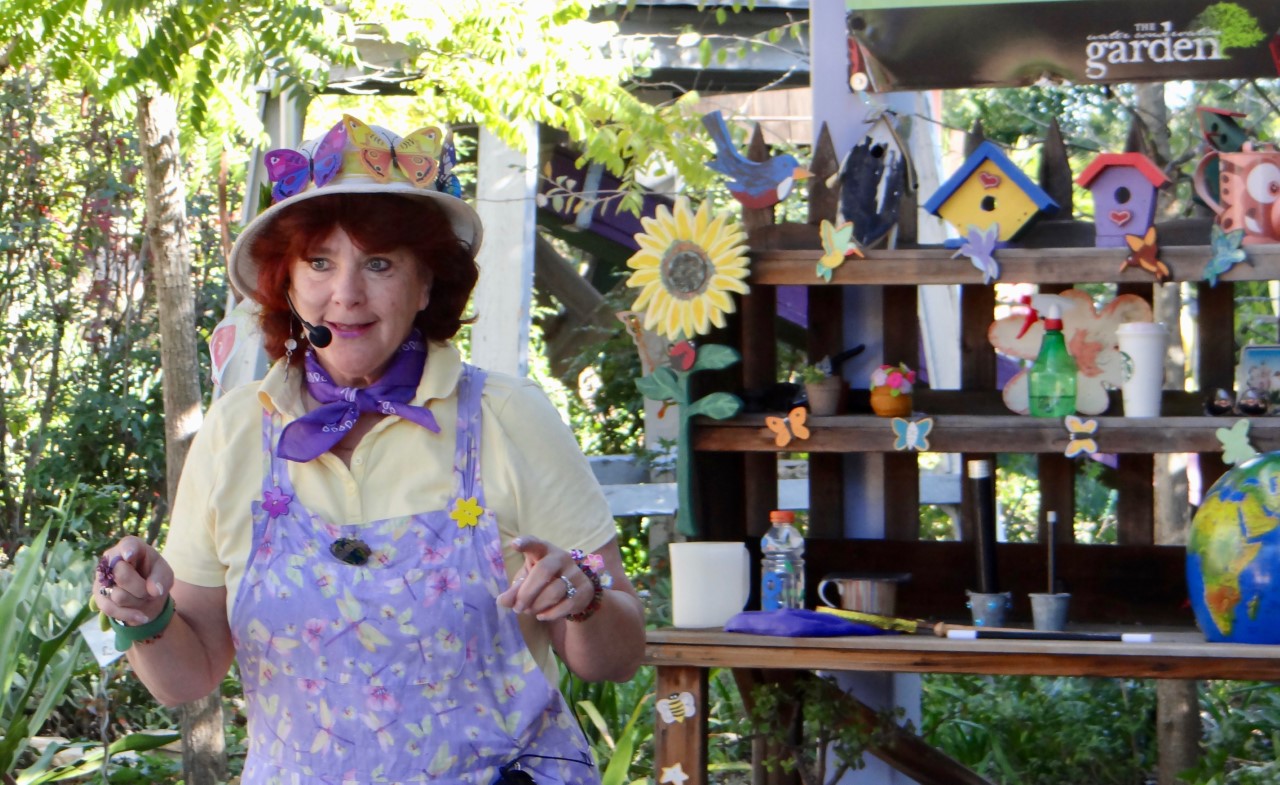 Speaker Bio: Pam Meisner, a lifelong educator with over forty years teaching experience, is affectionately known as Ms. Smarty-Plants™ to the nearly 80,000 students and adults that she reaches each year with fun, interactive, education and conservation programs. Over a decade ago, Pam founded Ms. Smarty-Plants™ at The Water Conservation Garden in East San Diego and within five years, the program received the highest leadership honor by the State of California; the GEELA Award for environmental education. Many other awards followed as did nature enthusiasts young and old, new team members, Smarty-Plants "Sisters", bilingual programs, and expanding curriculum like Ms. Smarty-Plants Cools the Climate, and Growing Gardeners with Ms. Smarty-Plants.
Pam Meisner continues to be a leader in the community, and a trusted friend to students, teachers, and families. She carries a master's degree in Deaf Education and is a mentor for people with special needs and disabilities. Her motto is "we can change the world with our own two hands," spend the afternoon with Ms. Smarty-Plants, and you'll believe this to be true!