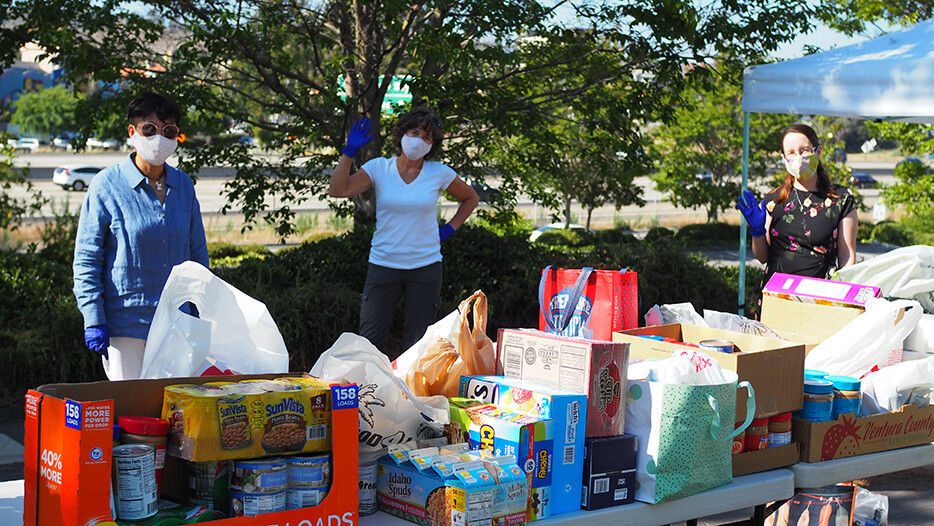 Dear Rev. Trudy,
Being present at our very first 9 AM service was a joyful... a somewhat giddy experience, especially after so many months away.
I still would like to add my voice to the many expressions of gratitude that you, our impressive and dedicated group of ministers, and awesome staff, all deserve. Your leadership has been so obvious, as has the determination of keeping us informed, connected ...and well fed in spirit as we gathered on Zoom! I can't even fathom all that went into the process.
Even during Covid, we still had the unique opportunity to participate in both our Traditional Service, as well as our Contemporary Water's Edge Service. As a person that truly appreciates what both have to offer, in message, style and music, I was really pleased that you made this a reality each week. Many others must have felt the same way.
I was also so pleased that a strong effort was made to keep us connected with our established outreach opportunities, such as our Food Ministry and Rachel's House, among others. Being able to support these efforts was so important. Also having the chance to pick up Communion elements, as well as many other helpful items, added to our in-home worship and celebrations at Christmas and Easter Everything was so well thought out!
Thinking back on those months, many events still stand out clearly in my mind. In particular, you made a place that allowed for us to honor those we lost during Covid (my Brother Dave, and for a friend, the very sudden loss of her young daughter, Kelli,), in addition to what was being carried by so many others tuning in on those evenings.
Those services coincided with the personal messages that you, and our wonderful Care Teams (from both campuses) sent, acknowledging our losses and special prayer requests. You let us know that you, and all of the ministers, were listening and approachable. In a church as big as ours, that is not always an easy task.
In addition, your intention to keep our long term and important connection to Beth Israel at Thanksgiving, was very moving. Our 30 plus year friendship/outreach partnership with them was being hosted by you, our relatively new Minister, and their relatively new Rabbi. It was wonderful. It is a tradition and connection that our (interfaith) family has appreciated for many years.
I was also reminded many times through the Covid months why I chose FUMC 38 years ago. Not only did I find that it was the right place to raise our children, who would eventually head into an outstanding youth program, it was also a welcoming environment. I quickly became very aware of the collective intention to serve the community through Outreach and Social Justice concerns. This resonated with me immediately, and still does.
Now through these recent months, I have seen how intentionally our church (both campuses united) were able to place a much needed emphasis on Racial Justice, in addition to BLM and LGBTQ ongoing support..
These are additional reasons to take pride in what our church stands for. I know that I am in the right place.
Blessings and thanks,
Joyce Sernaker