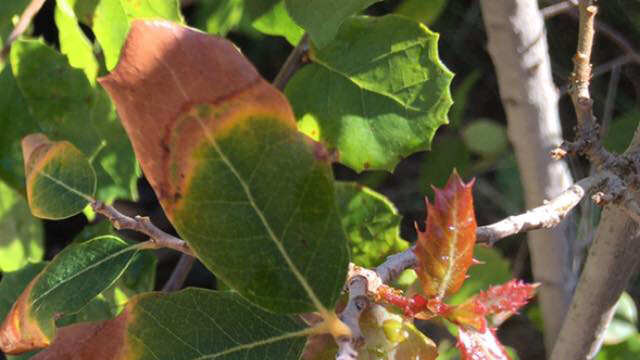 One of my hobbies for the past almost ten years has been cultivating and training bonsai trees. I confess most of my trees are are very much "in-training," growing in ugly plastic nursery pots before they're ready for a nice ceramic bonsai pot. Bonsai has been a great marriage of my love for California native plants and an attempt at visual artistry. I have to admit that lately it's been more survival and keeping plants alive than it has been actual artistry.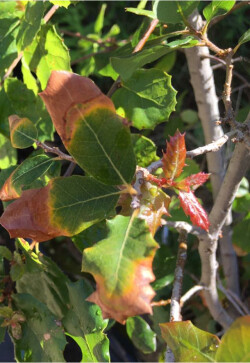 About five years ago, a friend of mine and I collected some very small Coast Live Oak seedlings from his property in Ramona, and I put six of them in a big plastic tray to grow and thicken up their trunks. They're growing great and I was able to train some of their trunks to look like old ancient oaks some day.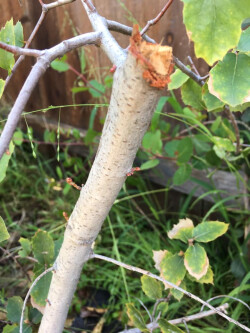 My daughter Josie and I also collected a few Scrub Oak acorns and just planted one in the cement tray for an experiment. Surprisingly, one sprouted and has stayed alive for about 3 years amid the other bigger, stronger oaks. I noticed its growth was pretty puny and weak, even though Scrub Oaks rarely grow much more than about 6-8 feet high in the wild. A week or so ago, I decided to take action and prune the bigger oaks back pretty hard, not leaving much foliage left on them. As you might imagine, the tiny little Scrub Oak has just burst forth in a flourish of new leaves and growth, exactly what I was hoping for!
And what about the more established oaks? Are they suffering and on death's doorstep? Not at all! New leaves and buds started to pop out within days of their hard pruning.
Pruning is vital to our spiritual health, too. How has God been at work pruning in your life this spring? Perhaps an altered work situation has helped you cut back on some unhealthy habits or toxic relationships? Maybe having more time on your hands has forced you to confront some misaligned priorities?
One final thought for some of the more established Christians out there: some of the hard cuts and changes may look ugly and drastic, but they don't actually threaten our roots, and they might just make room for something new and exciting to flourish!
From Jason Tucker, Director of Stewardship and Development: